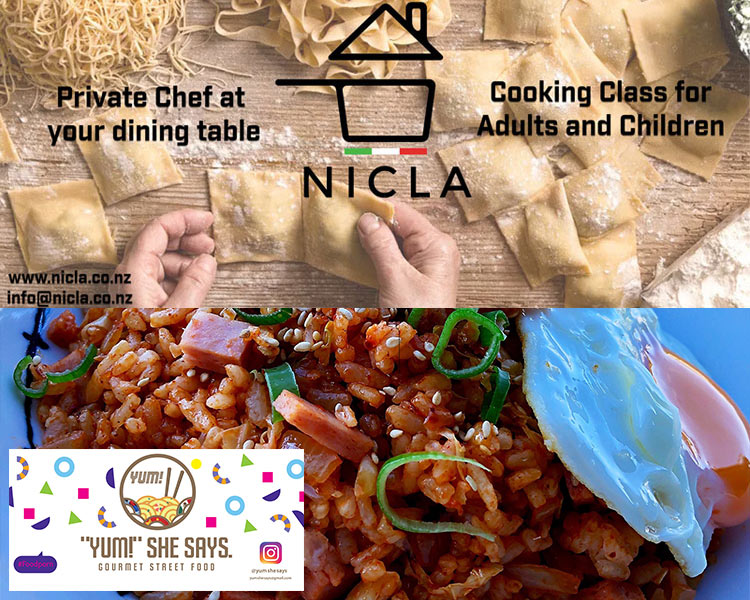 Moore Wilson's Pop-Up Food Pods

Joining the Chook Wagon and Miki Sushi, Pop-up Food Pods are the latest addition to our takeaway food offering! 
Located in the Piazza at Moore Wilson's College Street, Food Pods provide a chance for local artisans to 'pop-up' for a limited time and share their take on street food direct to the Wellington public. Here's what's on right now:
Nicla
Nicla creates beautiful home-made pasta from scratch, and offers Italian cooking classes for children and adults.
POP UP MENU
Tortellini with beef broth $15
Ricotta and Spinach Ravioli with butter and sage sauce..  or tomatoes and basil sauce $15
Fettuccine with beef Bolognese sauce (Ragú) $13 or tomatoes and basil sauce $10
Tiramisù $5
Monday to Sunday 11.00am to 2.00pm, here until Sunday 25th August
"YUM!" She Says
You will normally see the team from "YUM!" She Says at the Wellington waterfront and Cuba Streets night markets.
POP-UP MENU
Red Bean Cake (Vegan) - $4.00
Spring Onion Pancake (Vegan) - $4.00
Kimchi Fried Rice (Vegan option available on request) - $11.00
Chicken Chow Mien - $10.00
Triyaki Chicken on Rice ­- $12.00
Monday to Sunday 11.00am to 5.00pm, here until Sunday 25th August