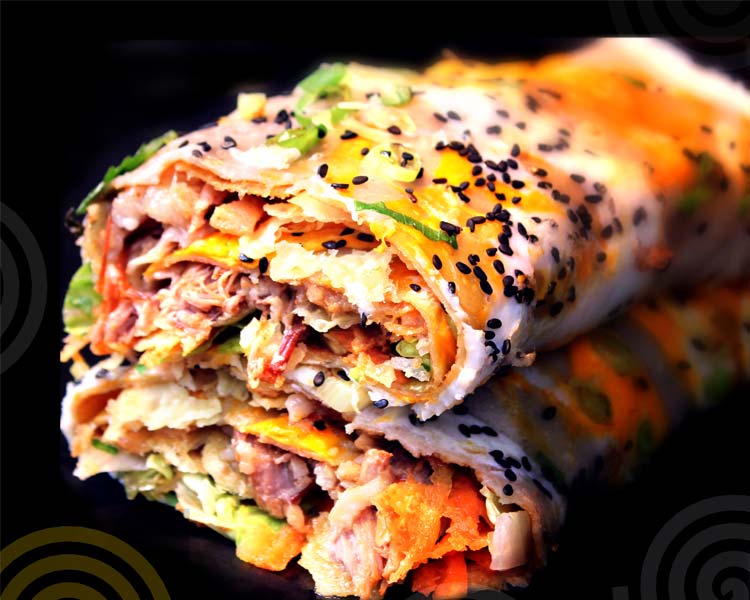 Moore Wilson's Pop-Up Food Pods

Joining the Chook Wagon and Miki Sushi, Pop-up Food Pods are the latest addition to our takeaway food offering! 
Located in the Piazza at Moore Wilson's College Street, Food Pods provide a chance for local artisans to 'pop-up' for a limited time and share their take on street food direct to the Wellington public. Here's what's on right now:
Pod 1: Carrello del Gelato
A 2003 trip to Italy ignited a love of gelato for former restaurateur and committed foodie, Nathan Meyer. It was love at first bite. Creamier and more intensely flavoured than the ice cream he was used to back home, the gelato also had less fat and sugar in it, and - because it was churned more slowly - less air. Nathan loved everything about it, from the taste and texture to the colour and presentation. He immediately began making plans to bring gelato back with him to New Zealand.
Upon returning to Wellington, Nathan based himself in Newtown and went about gathering the best local and Italian ingredients for churning handmade batches of gelato.
These days you'll find Carrello del Gelato available by the tub in a number of retail outlets (including Moore Wilson's Fresh) as well as at their Oriental Parade store which also serves authentic pizzas and coffee alongside a mouth-watering array of gelato.
POP-UP MENU
Pizza
Margherita Slice $5 Whole $17
Tomato, mozzarella, basil
Pepperoni Slice $5 Whole $19
Tomato, mozzarella, pepperoni
Prosciutto Slice $5 Whole $19
Tomato, mozzarella, prosciutto
 Fries with Parmesan $6
Italian herbs and aioli or tomato sauce
Arancini $9.50
Spinach and mushroom stuffed rice balls coated in breadcrumbs fried with tomato sauce and parmesan.
Gelato Sticks
Choose a flavour $4.50
Chocolate, Raspberry, Salted Caramel
Choose a coating +$2
Milk or White Chocolate
Choose a sprinkle +$1
Nuts, Cookies, Hokey Pokey, Coconut, Popping Candy
HOURS
Monday to Sunday – 11am-3pm
Here until Sunday 25th February 2018.
Pod 2: Mr Circle
Located on the left of the Willis St Capital Market entrance, Mr Circle specialize in traditional Chinese cuisine. Owner Dong and his team will be serving up Jian Bing (Chinese Crepe) from the Pop-Up Food Pods. The Mr Circle name and logo reflect the method of making Jian Bing on a spinning hot plate.
Jian Bing is the most popular street food in the North of China and has a rich and long history. Thought to have originated in the Shandong Province during the Three Kingdoms Period (220-280BC), it is said that military strategist Zhuge Liang had his soldiers cook the batter for Jian Bing on their shields.
Like Dong says: Never try it... never know!
POP-UP MENU
Jian Bing (Chinese Crepe) with mixed flours, free range egg, black sesame seeds, Chinese sauces, mixed vege, deep fried wheat flours, optional chilli and meats.
Traditional (two crisps and no vege) - $8
+ Vege - $8
+ Bacon - $10
+ Pork belly-$11
+ Pork belly and bacon - $14
+ Chicken - $13
HOURS
Monday to Sunday – 11am-4pm
Here until Sunday 4th March 2018.