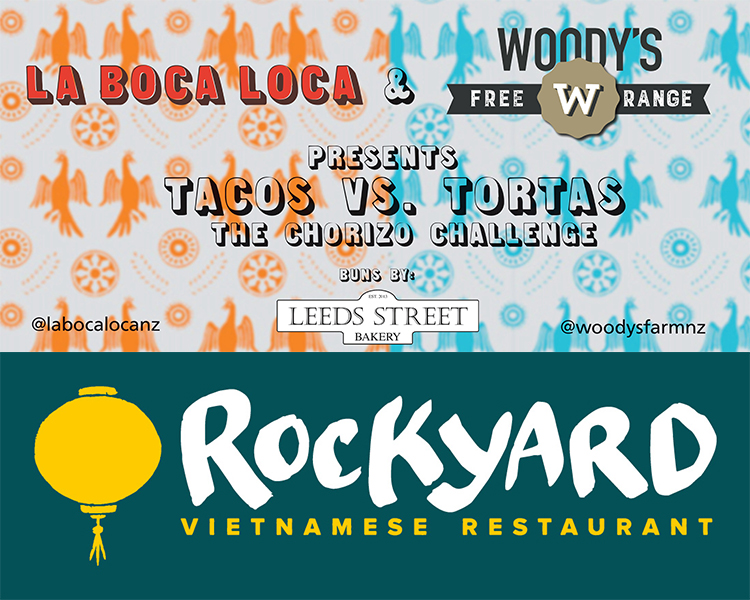 Moore Wilson's Pop-Up Food Pods

Joining the Chook Wagon and Miki Sushi, Pop-up Food Pods are the latest addition to our takeaway food offering! 
Located in the Piazza at Moore Wilson's College Street, Food Pods provide a chance for local artisans to 'pop-up' for a limited time and share their take on street food direct to the Wellington public. Here's what's on right now:
Pod 1: La Boca Loca
Hailing from California and New Zealand, the team behind La Boca Loca is committed to bringing the best Mexican food to the people of New Zealand. At our restaurant we aim to re-create the flavours of our childhoods.
Pop up menu
Woody's Free Range Chorizo sausages on Leeds St. Bakery Bread Rolls. With sauces and toppings. $8
Chopped Chorizo Tacos from La Boca Loca, with slaw, salsa and sauces. $6
Chipotle Tempeh Tacos from La Boca Loca, with slaw, salsa and sauces. $6
Opening Hours
Monday – Sunday 11am – 2pm
Pod 2: Rock Yard
Rock Yard is a Vietnamese Restaurant on Allen Street. Our inspirations draw from the three main culinary regions of Vietnam: the hearty food of the North, the imperial cuisine from the Centre, and the sweeter and spicier from the tropical South. Every dishes in our menu is the harmony of all five tastes - sour, bitter, sweet, spicy and salty.
Pop up menu
Pork & Prawn Shumai Dumpling. 3 pieces for $7 or $2.5/each (Dairy free, nut free)
Ha Noi Style Fried Vegetable Spring Rolls. Wrapped with potato, kumara, taro, and carrot. 3 pieces for $8 or $3/each (Dairy free, nut free, gluten free, vegan)
Chicken & Mushroom Corn Soup – with quail egg, green peas, carrots, sweet corn, shitake mushroom, cilantro & spring onions. $10.5 (Gluten free, dairy free, nut free)
Xá Xíu Roasted Pork with Egg Noodles– served with Asian slaws, spring onions, fresh coriander & Xá Xíu Dressing. $12 (Dairy free, nut free)
Creamy Coconut Curry – with sweet potato, carrot, potato, onions, spring onions & coriander. $12 (Gluten free, dairy free, vegan)
Choose: Chicken or Tofu & Mushroom
Opening hours
Monday – Sunday: 11am - 2pm