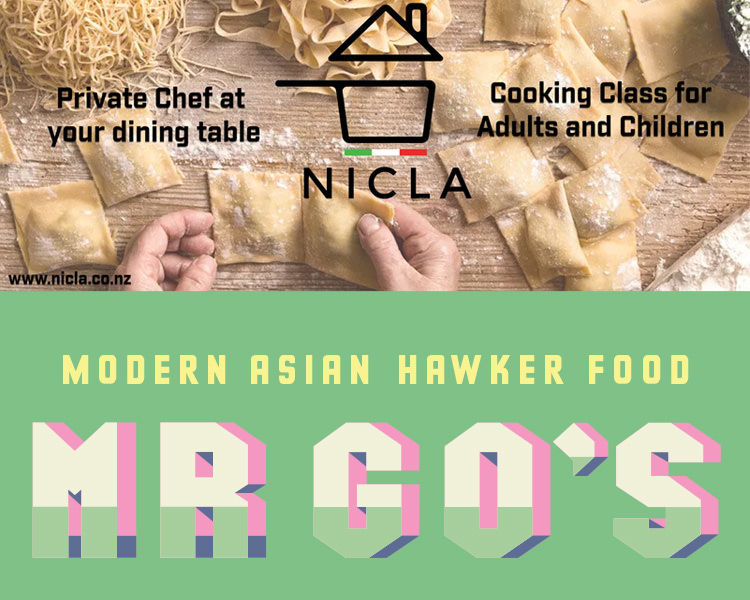 Moore Wilson's Pop-Up Food Pods

Joining the Chook Wagon and Miki Sushi, Pop-up Food Pods are the latest addition to our takeaway food offering! 
Located in the Piazza at Moore Wilson's College Street, Food Pods provide a chance for local artisans to 'pop-up' for a limited time and share their take on street food direct to the Wellington public. Here's what's on right now:
Mr Go's
Mr Go's is a bustling Modern Asian restaurant on Taranaki St owned by food industry lifer, Dean White. Neither a  Chinese restaurant, nor a Western one at that – Mr Go's represents a harmonious in-between of two cultures.
Mr Go's will be bringing their famous Gua-Bao to the Pop-Up Food Pods – a Taiwanese steamed milk bun with your choice of filling. The buns, made with milk powder, quality Chinese flour and triple-risen yeast, simply melt in the mouth. Their Taiwanese Popcorn Chicken is also a must-try – succulent chicken thighs brined and deep-fried in a spice coating that will explode in your mouth!
POP UP MENU
GUA BAO
Taiwanese style steamed milk bun, house made daily with:
TOFU | Salt & pepper tofu, black bean chilli sauce, peanuts, wombok & pickle slaw [V] $10
CHICKEN | Fried chicken, herb & peanut slaw, Sriracha garlic mayo $10
PORK BELLY | Twice-cooked pork belly, hoisin, pickled cucumber, spring onion  $11
BEEF | Korean spiced braised beef cheek, pickled kiwifruit, daikon, mayo $11
SHIITAKE MUSHROOM WONTONS | Soft wontons in our Sichuan chili peanut oil [VE](6) $12
TAIWANESE POPCORN CHICKEN | Thai basil mayo $10
Monday to Sunday 11.00am to 3.00pm, here until Sunday 24th November.
Nicla
Nicla creates beautiful home-made pasta from scratch, and offers Italian cooking classes for children and adults.
POP UP MENU
Fresh Pasta handmade and pressed one by one!!
BRUSCHETTE  $8 (2 bruschetta)  Fresh tomato, garlic and basil
FETTUCCINE
- tomato and basil sauce  small $10, Large $15
- free range pork sausage, zucchini and mushrooms small $13, large $18
HOMEMADE BIG RAVIOLI filled with ricotta cheese and spinach  small $15 large $20
- butter, sage and parmesan sauce
- tomato and basil sauce
TIRAMISU  Italian classic dessert with coffee and Savoiardi biscuits
- coffee $5
- coffee and marsala $7
Monday to Sunday 11.00am to 2.00pm, here until Sunday 24th November.