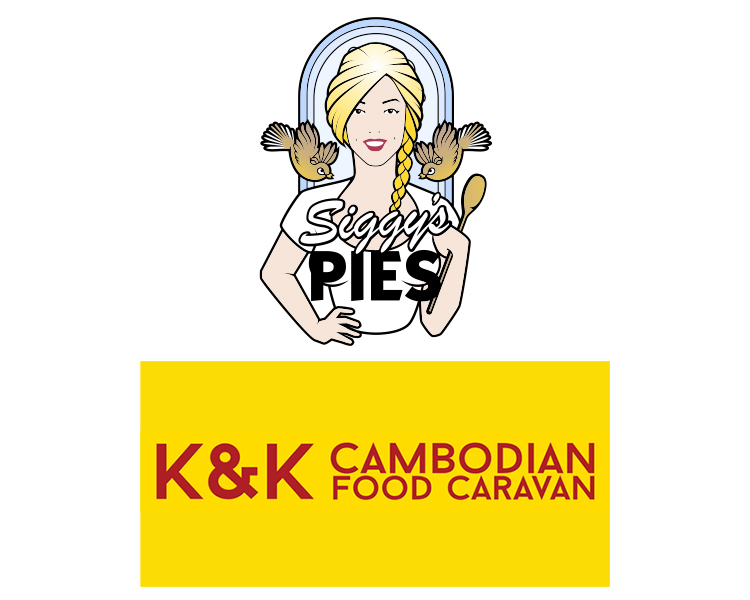 Moore Wilson's Pop-Up Food Pods

Joining the Chook Wagon and Miki Sushi, Pop-up Food Pods are the latest addition to our takeaway food offering! 
Located in the Piazza at Moore Wilson's College Street, Food Pods provide a chance for local artisans to 'pop-up' for a limited time and share their take on street food direct to the Wellington public. Here's what's on right now:
Pod 1: K&K Cambodian Food Caravan
POP-UP MENU:
Usually found in the Wellington Nigh Market on Cuba St, K&K Cambodian Food Caravan always serves up delicious dishes only using the freshest ingredients.
Chicken & Beef Skewers
1 for $3.50 or 3 for $9
Beef Baguette $9
Toasted baguette with marinated beef, pickled carrot
Salad, and sauce
Chicken Baguette $9
Toasted baguette with marinated chicken, pickled carrot salad, and sauce
Lot Cha $12
Stir fried noodles with vegetable and egg.  Choose from beef, chicken or vegetarian. Served with homemade fish sauce.
Bay Cha $12
Stir fried rice with vegetables and egg. Choose from beef or chicken.
HOURS:
Monday to Sunday 11am-3pm
Here until Sunday 21st April
Pod 2: Siggy's Pies
Siggy's dedicated and enthusiastic Pie Makers painstakingly handcraft each pie with passion and skill.
They say "the proof is in the tasting" and once you have tried one, you will believe that they could be "just the best Pies in the Galaxy."
POP-UP MENU:
PIES $7.50 EACH
Steak and Stout
Mince and Cheese
Coconut and Kumara
Beef, Bacon and Blue cheese
HOURS:
Monday to Sunday 11am-3pm
Here until Sunday 28th April