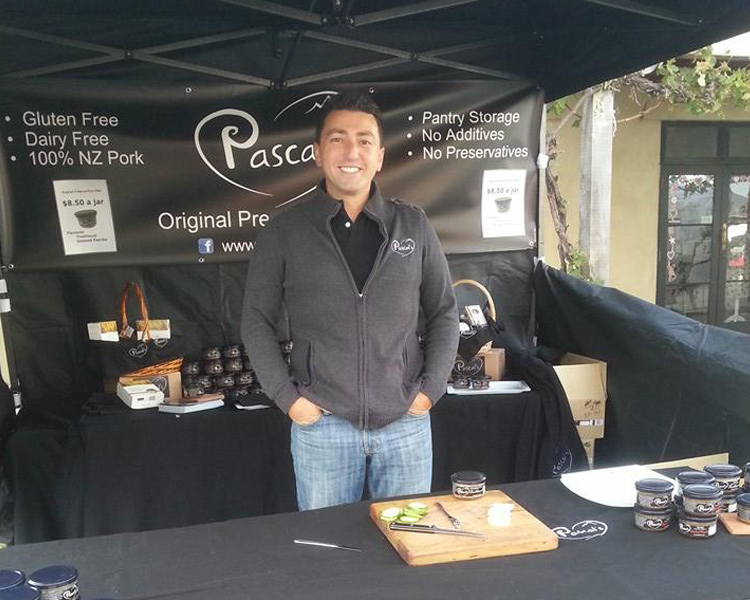 Pascal's Pâté

A taste of France made right here in Seatoun, Wellington. 
Pascal was born and raised in the South of France before moving to New Zealand in 2003.
After a few years of craving his grandmother's traditional preserve porc pâté, he managed to convince his 'Grand-Mere' to share her secret recipe and started making it at home.
Sharing his pâté with friends and acquaintances, Pascal received such positive feedback he was encouraged to think about starting a small business to produce and sell commercially.
Made using fresh NZ pork, Pascal's is much a coarser, meatier version of what kiwis have come to know as pâté (which is considered by the French as a Mousse or Parfait) and does not contain any butter, cream or dairy product.
The pâté is preserved using heat treatment only, without the use of any additives or preservatives. This process results in the long shelf life of the pâté without the need for refrigeration until opened.
Pascal recommends you chill the pâté for a short period (30-60 minutes) prior to eating, just as you would a good bottle of wine!
Best served straight from the jar, simply cut a wedge of pâté to plonk on bread or crackers or serve as part of a platter.
Available from Moore Wilson's Fresh in 3 flavours – Traditional, Mushroom and Smoked Paprika.