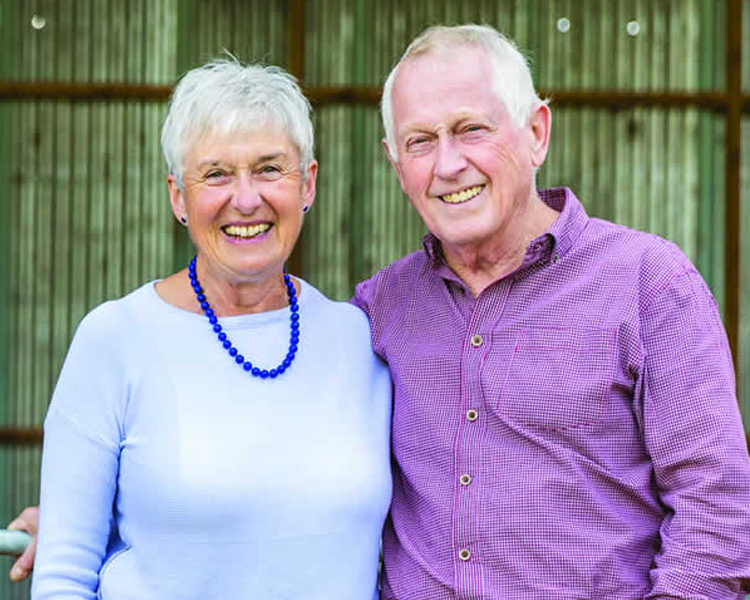 Supplier Profile: Indulgenz

John and Barbara Thomas love ice cream. So much so, they've perfected the recipe for a distinctly luxurious, refreshingly smooth ice cream made with all natural ingredients, including premium Jersey Girl Organics cow's milk containing A2 protein and a whole lot of love and care.
From humble beginnings in their home kitchen back in the eighties, the duo passionately set out to create something truly unique for New Zealand's many ice cream lovers. And after decades of experimentation, they did. Thomas' ice cream was launched in 2010 and they've been scooping up fans ever since.
With John's extensive background in food technology and some good
old-fashioned hard work, together the couple have dreamed up the Thomas' range of ice creams, sorbets and desserts. A big hit in restaurants, cafes, shops and homes all over the country, Barbara puts much of their award-winning success down to John's exceptional taste buds.
"He's got a knack, a palate that can develop gorgeous tastes and textures that are just right. I loved the ice cream that he created so, as the salesperson for Thomas', it was completely natural for me to say to people "this really is the best ice cream in the world!" says Barbara.
John, at 71 years young, insists it's the combination of exceptional flavour, silky texture and the delectable taste of perfectly combining real, home grown ingredients in just the right way that wins over everyone.
John and Barbara have retired to a beautiful, green valley in the small New Zealand town of Waihi. Nearby, their ice creams are still hand crafted with the same love, care and attention - an essential element of the Thomas' heritage.
Now known as Indulgenz, the couple's hand crafted, luxurious ice cream continues to win hearts in New Zealand and around the world.
Find your new favourite Indulgenz Ice Creams and Desserts at Moore Wilson's.