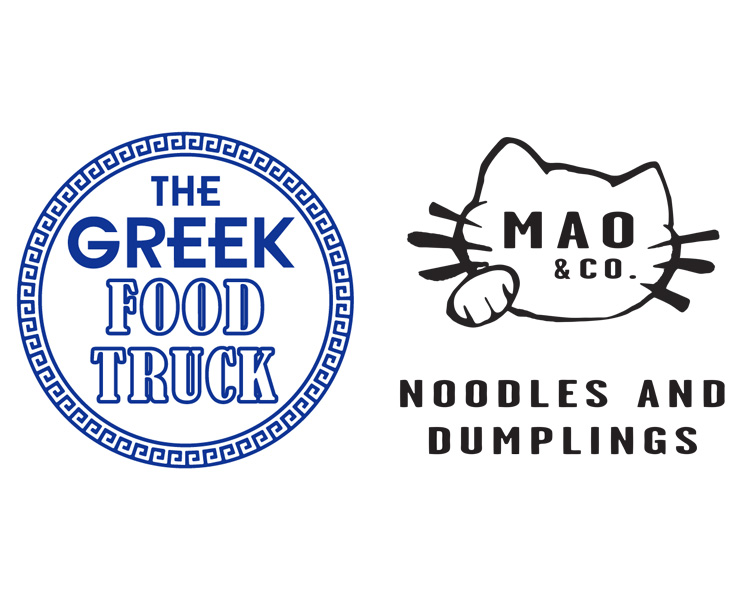 Moore Wilson's Pop-Up Food Pods Monday 22nd June - Sunday 5th July

Located in the Piazza at Moore Wilson's College Street, Food Pods provide a chance for local artisans to 'pop-up' for a limited time and share their take on street food direct to the Wellington public. Here's what's on right now:
Mao & Co
Mao & Co are back in the Food Pods serving their handmade dumplings and noodles with a twist.
POP-UP MENU
Mao's Hangry Combo
A noodle bowl topped with 4 dumplings of your choice $17
V available on request
Noodles $13
Tofu and lotus root with sichuan spice or sesame (V)
Chilli prawns with black beans and shallots
Poached chicken with soy and sesame
Ground beef with sichuan pepper and bok choy
Dumplings
6 for $10
8 for $12
12 for $17
Pork, cabbage and fennel
Beef, celery and cumin
V available on request
V = vegan
GF noodles on request
OPENING HOURS
11.30am-3pm Monday to Sunday
Here until Sunday 5th July
The Greek Food Truck
The Greek Food Truck is here to stay and serving their popular souvlaki, Greek salads, spanikopita and baklava Monday to Sunday.
MENU
Pita Souvlaki
Warm Pita Bread served with tzatziki, red onions, tomatoes, fries and your choice of grilled meats/ grilled cheese
- Chicken $12
- Lamb $14
- Mixed  $14
- Mititie $14
- Halloumi $14
- Bacon/Halloumi $14
- Feta $14
Greek Salads
Traditional Greek Salad served with your choice of grilled meats/grilled cheese
- Chicken $12
- Lamb $14
- Mixed $14
- Mititie $14
- Halloumi $14
- Feta $14
Spinach Pie $7
Baklava $4
OPENING HOURS
11am-3pm Monday to Sunday