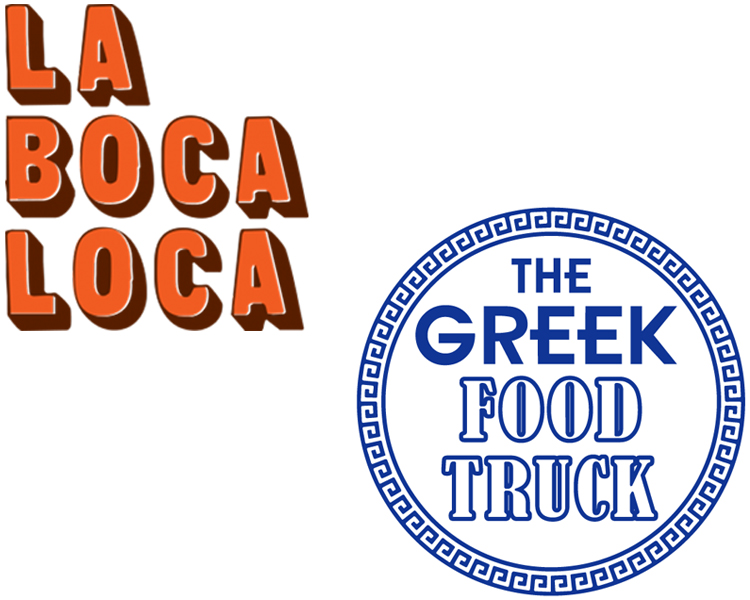 Located in the Piazza at Moore Wilson's College Street, Food Pods provide a chance for local artisans to 'pop-up' for a limited time and share their take on street food direct to the Wellington public. Here's what's on right now:
La Boca Loca
This week La Boca Loca are serving their tasty, fresh and seasonal Mexican dishes!
POP-UP MENU
Tacos, Burritos, Quesadillas or Nachos
One of the options above with your choice of filling:
Chicken pastor
Beef brisket
Falafel
Chipotle lentils
Jackfruit pastor
Breakfast - eggs, beans and potato
OPENING HOURS
11.30am - 2pm Monday-Sunday
Here until Sunday 16 August
The Greek Food Truck
The Greek Food Truck is here to stay and serving their popular souvlaki, Greek salads, spanikopita and baklava Monday to Sunday.
MENU
Pita Souvlaki
Warm Pita Bread served with tzatziki, red onions, tomatoes, fries and your choice of grilled meats/ grilled cheese
- Chicken $12
- Lamb $14
- Mixed  $14
- Mititie $14
- Halloumi $14
- Bacon/Halloumi $14
- Feta $14
Greek Salads
Traditional Greek Salad served with your choice of grilled meats/grilled cheese
- Chicken $12
- Lamb $14
- Mixed $14
- Mititie $14
- Halloumi $14
- Feta $14
Spinach Pie $7
Baklava $4
OPENING HOURS
11am-3pm Monday to Sunday