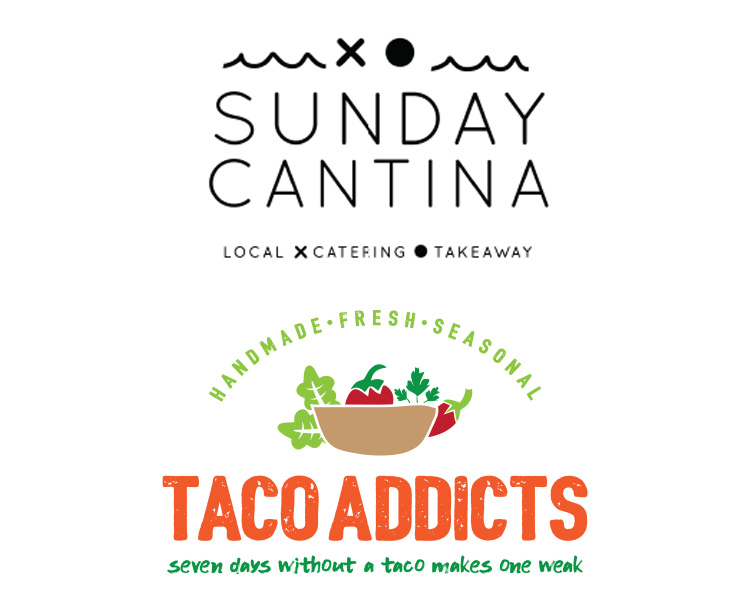 Joining the Chook Wagon and Miki Sushi, Pop-up Food Pods are the latest addition to our takeaway food offering! 
Located in the Piazza at Moore Wilson's College Street, Food Pods provide a chance for local artisans to 'pop-up' for a limited time and share their take on street food direct to the Wellington public. Here's what's on right now:
Pod 1: Sunday Cantina

Sunday Cantina is a new eatery on the Kapiti Coast, a little bit different to all the rest. The Cantina Kitchen utilises the abundance of fresh local produce this region has to offer. Not only is the food  fresh and full of flavour, but the ingredients will tell stories of the amazing local people who grow and produce food for their community with love.
POP-UP MENU
Daily Salads Small $8 or large $10
Bone Broth $6
Raw Slices $5
HOURS
Monday to Sunday: 10am – 3pm
Here until Sunday 29th July 2018.
Pod 2: Taco Addicts
Taco Addicts was created by Austin native, Amber Sturtz, when she tired of the lack of good, fresh Tex-Mex food in Wellington. Using Austin inspiration, WelTec chef training, and worldwide travel/eating experience, Taco Addicts creates delicious, healthy tacos and taco related ingredients.
Amber has created a seasonal, sustainable menu that reflects the New Zealand bounty, but shows off some Austin taco traditions. Since Amber's taco eating traditions echo her pescatarian background, she has created a menu that is mostly vegetarian and vegan friendly, with a small selection of meat options for those who can't do without.
Taco Addicts is based in Wellington and supplies Moore Wilson's Fresh with their handmade flour and wholemeal tortillas, as well as Salsa Roja. They can often be found at markets and events around.
POP-UP MENU
Choose from a handmade flour, wholemeal or corn tortilla. Taco Addicts uses free range eggs and meat, seasonal vegetables, and locally/nationally sourced produce whenever possible. All tacos come with Salsa Roja.
Breakfast Tacos $6.50 each / 2 for $12
Spring Bean: refried black beans - chili roasted kumara & pumpkin - pickled onions - coriander - sour cream or vegan taco sauce (vegetarian/vegan)
the Unnamed Taco: marinated tofu 'choriz-no' - oregano potatoes - shredded cabbage - vegan taco sauce (vegan)
Vegan's Boyfriend: drunken pinto beans - lettuce - tofu 'choriz-no' - vegan taco sauce - salsa - coconut bacon (vegan)
Green Tofu: tofu bites in a seasoned polenta crust - pickled veggies - radish - coriander vegannaise (vegan)
Huevos 'n Papas: pan fried potatoes - scrambled eggs - grated cheese
Gimme Bacon: pan fried potatoes - Harringtons bacon - scrambled eggs
Dirty Eggs: pan fried potatoes - Harringtons chorizo - scrambled eggs
Meat Tacos $7 each
Perky Pork: Havana coffee & chili braised pulled pork - shredded lettuce - coriander & diced onions - coriander or chive aioli (dairy free)
Chicken Tingle: free range/halal shredded chicken in a tomato & chipotle sauce - lettuce - sour cream (available dairy free)
Shredded Cowboy: Green Meadows spicy, shredded beef brisket - cabbage - Zany Zeus crumbled feta - coriander (available dairy free)
Sopa de Tortilla $6
A spicy vegetable soup with tomatoes, cumin, corn, & lime juice - corn tortillas - avocado - Zany Zeus crum-bled feta - coriander (vegetarian/vegan)
Dessert Quesadillas $4
A plain tortilla slathered with peanut or almond butter, topped with Dark Ghana chocolate and toasted to melting goodness.
HOURS
Monday to Sunday: 10am to 3pm
Here until Sunday 22nd July 2018.