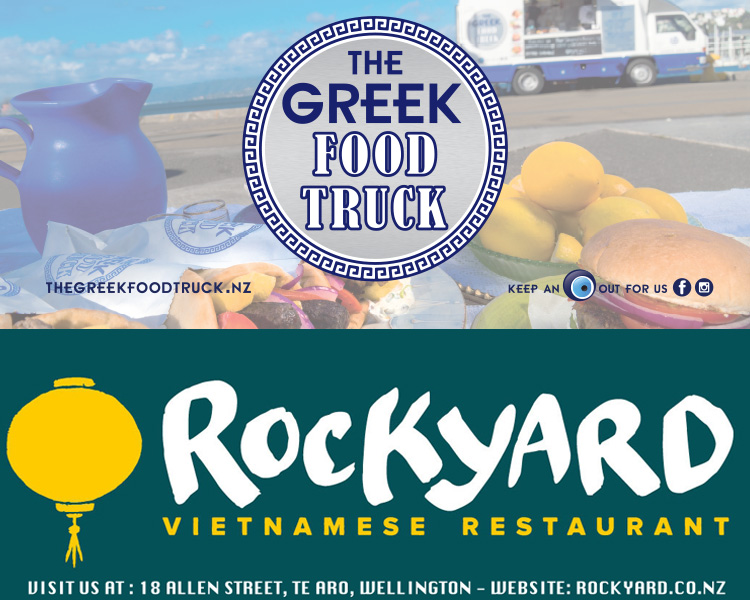 Joining the Chook Wagon and Miki Sushi, Pop-up Food Pods are the latest addition to our takeaway food offering! 
Located in the Piazza at Moore Wilson's College Street, Food Pods provide a chance for local artisans to 'pop-up' for a limited time and share their take on street food direct to the Wellington public. Here's what's on right now:
Pod 1: Rockyard

Xin chào ! Rock Yard is a Vietnamese Restaurant and Bar based on 18 Allen street, Te Aro. Our menu is based on traditional Southern Vietnamese recipes, the region where Brian Tran – Head Chef & Owner - comes from. Part of our history is tied to French and Chinese culture and you can taste each country's influence in many of our dishes. We aim to strike the perfect balance between sweet, sour, salty, bitter, hot and umami, and to cater for any occasion and time of day.
POP-UP MENU
Sai Gon Crispy Fried Rice $9 ($12 with pork)
with sweet corn, carrot, green beans, spring onions, and eggs.  (DF-V)
Add: BBQ Pork (DF)
Pork and Prawn Shumai Dumpling (3pcs). $7 (DF)
Grilled lemongrass Chicken in Vietnamese Style Burger $10
Stuffed with crunchy salads, fresh herbs, coriander and kimchi mayo sauce. 1(DF)
Grilled Chicken salad $12
with cabbages, orange, carrots, fennels, coriander, fresh herbs, crushed peanut, shallots, and rice cracker. 12 (GF-DF-Contains nut)
Hue Spicy Noodle $10.50
Medium rare beef sliced with Vietnamese pork ham, thick rice vermicelli noddle, spring onion, onions, herbs, bean sprout in rich and deep lemongrass chilli broth. $10.5 (GF-DF)
HOURS:
Monday to Sunday 11am-3pm
Here until Sunday 28th October
Pod 2: The Greek Food Truck
The Greek Food Truck took to the road in 2014 and quickly became one of Wellington's favourite on-the-go dining experiences, bringing high quality, delicious Greek food to the Capital.
Sophie and Chef George, both first generation Greeks, love the food truck lifestyle - meeting people, mobility and freedom, and the fact that every day is different!
Sophie and George will be serving up some of the food trucks most popular dishes from their Moore Wilson's Pop-up Food Pod including 'Souvlaki' the number one street food in Greece.
POP-UP MENU
Souvlaki  $10
Warm pita bread with fresh tomatoes, fresh onions, fries, tzatziki sauce, and grilled meat or halloumi. Choose from Lamb, Chicken or Mititi (Beef/Pork)
Salads  $10
Lettuce, tomato, onions, cucumber, feta, olives and grilled meat or halloumi. Choose from Lamb, Chicken or Mititi (Beef/Pork)
Spanakopita  $7
Fresh Spinach and feta cheese baked inside layers of homemade pastry.
Bougatsa  $5
Traditional Greek semolina custard filo pie.
HOURS:
Monday to Sunday 11am-3pm
Here until Sunday 28th October