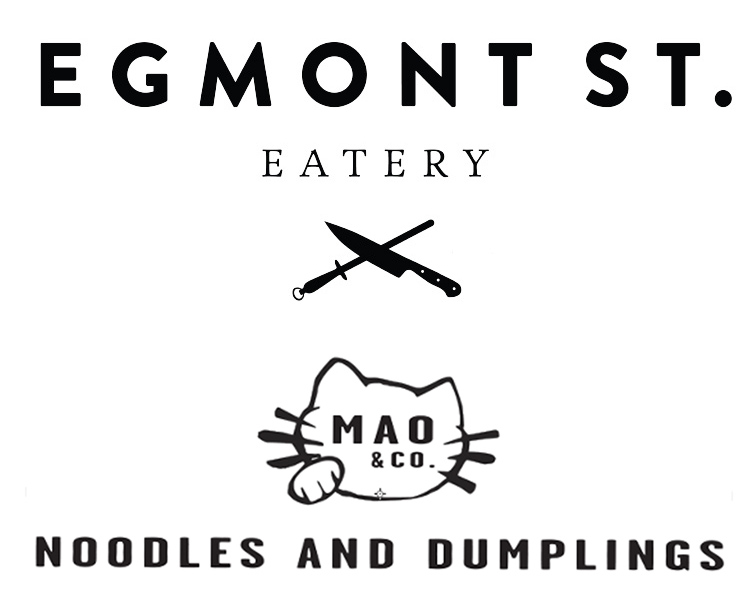 Joining the Chook Wagon and Miki Sushi, Pop-up Food Pods are the latest addition to our takeaway food offering! 
Located in the Piazza at Moore Wilson's College Street, Food Pods provide a chance for local artisans to 'pop-up' for a limited time and share their take on street food direct to the Wellington public. Here's what's on right now:
Egmont Street Eatery
Back by popular demand... the Egmont Street team are bringing their popular "Fatty Melt" from Burger Welly 2019 to the Pop-Up Food Pods for one week only!
POP UP MENU
The "Fatty Melt" $15
Beef patty, Swiss cheese, Russian dressing, beef fat melted onions, pickles, rye bun
"The Vege Melt" $15
Smoked mushroom, Swiss cheese, Russian dressing, onions, pickles, rye bun [v]
Lemongrass rice cakes, eggplant relish, Japanese mayo $10
[vegan by request]
Apple Pie, whipped cream $7 (V)
Ring Donuts $5 (V)
Monday to Sunday 11.00am to 2.00pm, here until Saturday 21st September.
Mao & Co
Inspired by the amazing night food markets around Asia, Mao & Co. owners Drew and Tom bring delicious handmade dumplings and noodles to Wellington. Both experienced chefs, Drew and Tom share a love and passion for good quality, reasonable priced Asian fusion cuisine.
Mao the Cat, their logo, is based on the Japanese Cat, "Maneki - Neko", a symbol of good luck and fortune.
Mao and Co.'s dumplings are made with the freshest seasonal produce and their handmade pastry is coloured with 100% pure vegetable juice! Dumplings are served poached (a healthier alternative to frying) and loaded with flavour.
POP UP MENU
6 for $10, 8  for $12, or  12  for  $15
Flavours
Tofu, spinach and shiitake (V)
Prawn and water chestnut
Pork, cabbage and fennel
Beef, celery and pepper
Handmade Noodles $12
Spicy tofu, bean sprouts and lotus root (V)
Soy chicken, sesame and peanut satay
Beef, Sichuan pepper and bok choy
Chilli prawns with black bean and shallots
Mao's Hangry Combo $16
Noodle bowl topped with 4 dumplings of your choice
 Drinks/Sweet
Iced Jasmine Green Tea $4
Mango, coconut and sago pudding $4
Monday to Sunday 11.00am to 3.00pm, here until Sunday 22nd September.