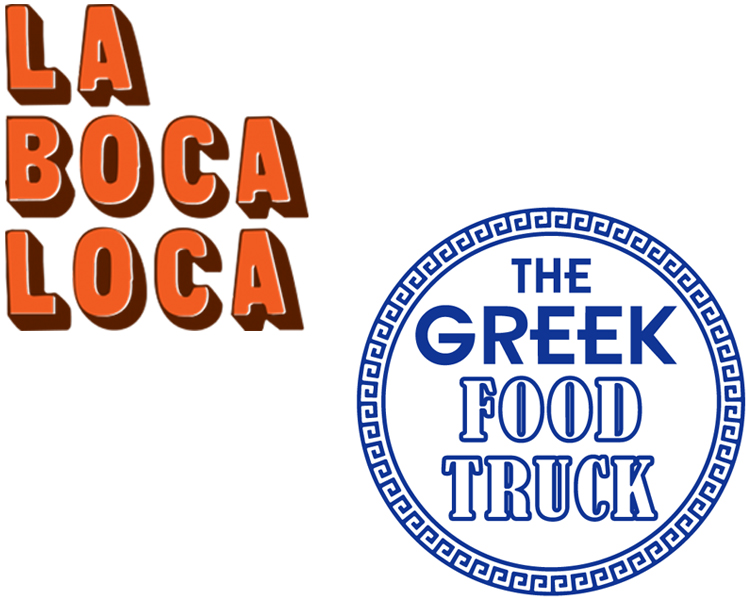 Located in the Piazza at Moore Wilson's College Street, Food Pods provide a chance for local artisans to 'pop-up' for a limited time and share their take on street food direct to the Wellington public. Here's what's on right now:
La Boca Loca/Boquita
Fresh, healthy, authentic Mexican food
POP-UP MENU
Taco $6 soft corn tortilla
Burrito $12.50 wheat flour wrap
Quesadilla $8 tortilla with melted cheese & filling
Nachos $8 corn tortilla chips with toppings
Fillings:
Beef Brisket
Roasted Chicken
Chipotle Tempeh (V)
Jackfruit Carnitas (V)
Garlic Mushrooms (V)
All come with a variety of salsas, mexi slaw and toppings.
OPENING HOURS
11:00am - 2pm Monday - Sunday
Here until Sunday 1st November
The Greek Food Truck
The Greek Food Truck is here to stay and serving their popular souvlaki, Greek salads, spanikopita and baklava Monday to Sunday.
MENU
Pita Souvlaki
Warm Pita Bread served with tzatziki, red onions, tomatoes, fries and your choice of grilled meats/ grilled cheese
- Chicken $12
- Lamb $14
- Mixed  $14
- Mititie $14
- Halloumi $14
- Bacon/Halloumi $14
- Feta $14
Greek Salads
Traditional Greek Salad served with your choice of grilled meats/grilled cheese
- Chicken $12
- Lamb $14
- Mixed $14
- Mititie $14
- Halloumi $14
- Feta $14
Spinach Pie $7
Baklava $4
OPENING HOURS
11am-3pm Monday to Sunday