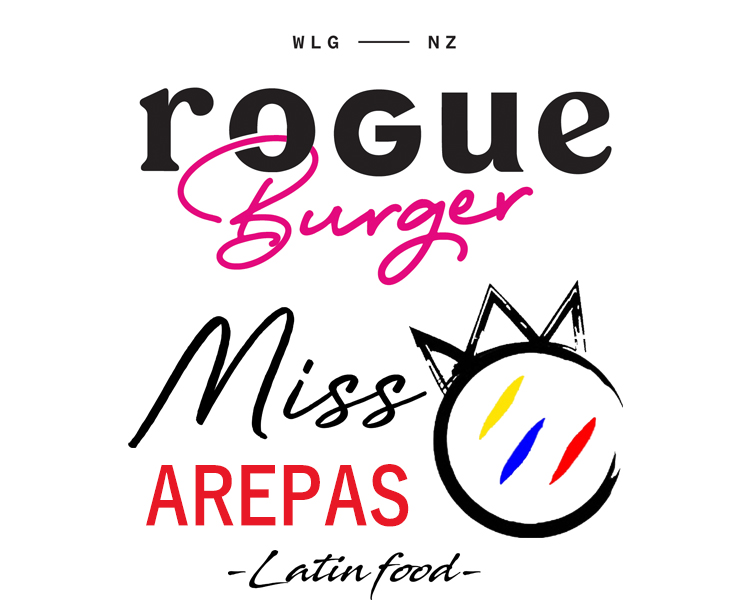 Joining the Chook Wagon and Miki Sushi, Pop-up Food Pods are the latest addition to our takeaway food offering! 
Located in the Piazza at Moore Wilson's College Street, Food Pods provide a chance for local artisans to 'pop-up' for a limited time and share their take on street food direct to the Wellington public. Here's what's on right now:
Pod 1: Rogue Burger

The team from Egmont Street Eatery, The Catering Studio and Sterling Woodfire Eatery are behind Wellington's latest burger joint, Rogue Burger.
You'll find classic burgers, a range of tasty sides and customisable options that cater to all dietary requirements. For a fast, chin-wipingly good lunch, head to this already very popular spot on The Terrace.
POP-UP MENU:
CHEESEBURGER $14 Double Patty $17
Grass fed beef patty, American style cheese, lettuce, tomato, onion, pickles, burger sauce Double patty  [gluten free on request]
VEGE BURGER $14
Smoked Portobello mushroom, lettuce, tomato, onion, pickles, burger sauce
[vegan and gluten free on request]
HOURS:
Here from 11am-3pm
Until Sunday 24th February
Pod 2: Miss Arepas
Authentic Latin food with incredible taste. The Arepas are gluten free and made with 100% cornmeal flour. With several options available, the Arepas are the perfect meal for meat lovers, vegetarians and vegans.
POP-UP MENU
Rumbera: Juicy Venezuelan flavour shredded pork with a touch of picadillo. The perfect combination for meat lovers.
Catira: The queen of Arepas, filled with chicken, guasacaca sauce and cheddar cheese.
Domino: Soft and delicious black beans with cheddar cheese.
Perico: Really tasty scrambled eggs and cheddar cheese
Verde Fresca: Avocado with tomato petals and mixed salads.
Caribe: Soft and delicious black beans with avocado, a real vegan taste.
Sauces:
Guasacaca: Avocado mixed with vinegar, coriander, parsley and other green vegetables.
Chicasexy: Latin Sour cream
Chucky: Hot and chili sauce to put some fire to your Arepa
HOURS:
Monday to Sunday 11am- 3pm
Here until Sunday 24th February