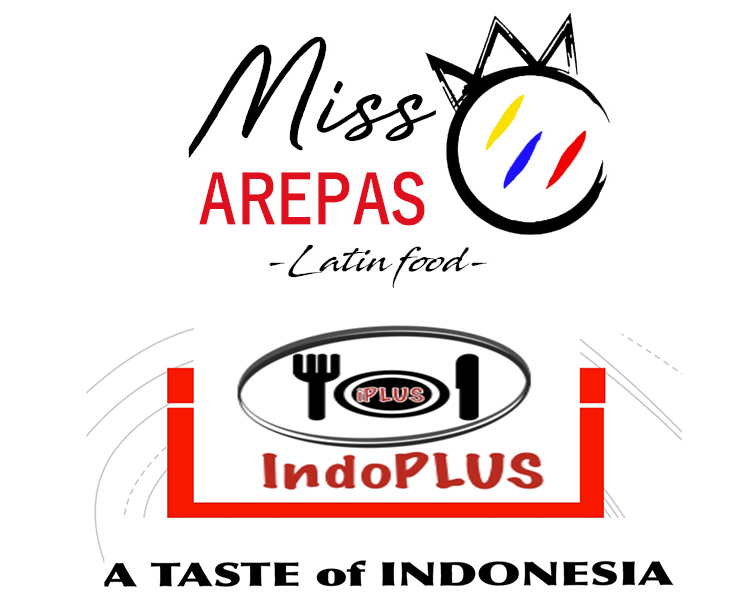 Joining the Chook Wagon and Miki Sushi, Pop-up Food Pods are the latest addition to our takeaway food offering! 
Located in the Piazza at Moore Wilson's College Street, Food Pods provide a chance for local artisans to 'pop-up' for a limited time and share their take on street food direct to the Wellington public. Here's what's on right now:
Pod 1: Miss Arepas

Latin food with an incredible taste. The Arepas are gluten free and made with 100% cornmeal flour. Miss Arepas serves up a perfect combination for meatlovers, vegetarians and vegans.
POP-UP MENU
Rumbera $9
Juicy Venezuelan flavour shredded pork with a touch of picadillo. The perfect
combination for meat lovers.
Catira $9
The queen of Arepas, filled with chicken, guasacaca sauce and cheddar cheese
Domino $9
Soft and delicious black beans with the special touch of cheddar cheese, the
right balance for our vegetarians friends.
Perico $9
Really tasty scrambled eggs and cheddar cheese
Verde Fresca $9
Avocado with tomato petals and mixed salads.
Caribe $9
Soft and delicious black beans with avocado, a real vegan taste.
SAUCES
Guasacaca 
Avocado mixed with vinegar, coriander, parsley and other green vegetables.
Chicasexy
Latin Sour cream
Chucky
Hot and chili sauce to put some fire to your Arepa
HOURS:
Monday to Sunday 11am-3pm
Here until Sunday 21st October
Pod 2: Indo Plus
POP-UP MENU
Nasi Goreng/ Fried Rice $12
With Slow Cooked Short Beef Ribs
Nasi Goreng/ Fried Rice $10
With Crispy Fried Chicken
Mie Goreng/ Fried Noodle
With Seafood Prawn
Mie Goreng/ Fried Noodle $10
With Chicken
Mie Goreng/ Fried Noodle $10
Vegetarian
Chicken Noodle Mushroom with Fried Wonton $ 7
or With Extra MeatBalls $10
HOURS:
Monday to Sunday 11am-3pm
Here until Sunday 21st October