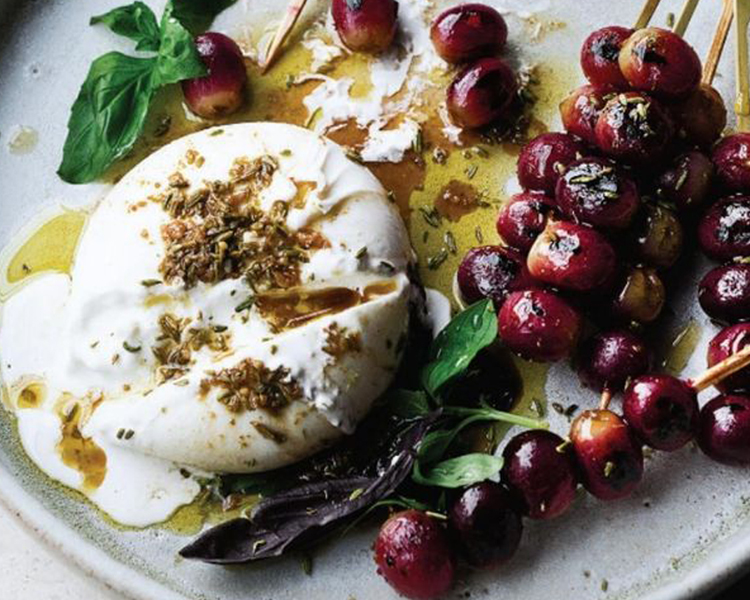 Recipe by Yotam Ottalenghi 
What is Burrata?
The name "burrata" means "buttered" in Italian.
Generally sold in balls of different sizes throughout southern Italy where Burrata took birth. Burrata has a moisture content of 75% and is soft, mild and tastes of fresh milk and delightful cream. Shreds of Stracciatella & cream seep out when you slice into delicate walls of pasta filata (being mozzarella) and when broken in half the centre will ooze.
The outside is firm mozzarella, the inside an oozy combination of stracciatella and cream. The combination of the three is unsurprisingly good. Burrata can be paired with all sorts of flavors—citrus fruit or juice, sweet balsamic, peppery arugula, or toasted spices. It can be served as a starter or as a creamy rich component of a salad or pasta dish.
At Moore Wilson's we receive fresh burrata each week from Massimo's in Auckland.