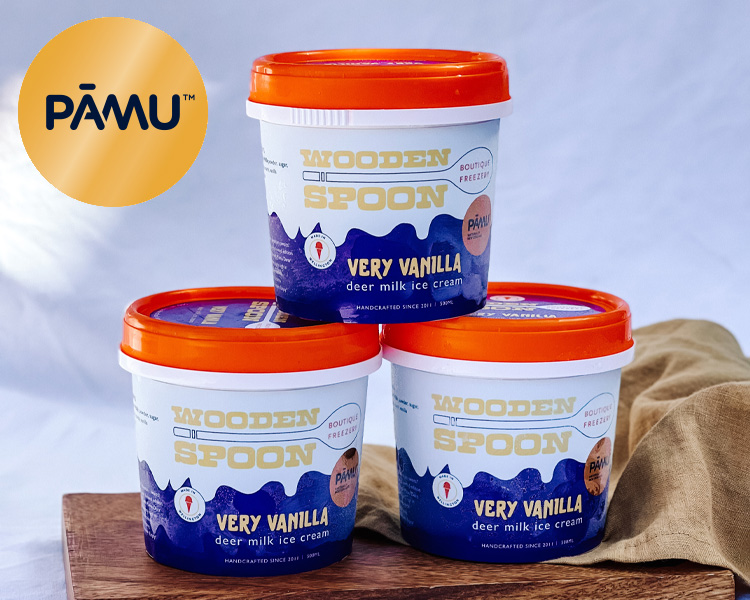 Yes you heard right, deer milk ice cream! Wooden Spoon have teamed up with Pāmu to offer Moore Wilson's customers an exclusive chance to taste deer milk ice cream for the very first time.
The very vanilla, very limited edition ice cream contains Pāmu Deer Milk which offers an ultra creamy taste sensation, with a silky smooth mouth feel. Until now, Pāmu Deer Milk has only been made available to the best chefs around the country but together with Wooden Spoon we are bringing it to the people of Wellington.
Wooden Spoon Freezery is an award-winning ice cream producer based in Wellington known for their innovative flavours and creations, including traditional ice cream, ice cream sandwiches, and vegan (oat milk) frozen dessert. Pāmu Foods is a specialty milks business offering differentiated ingredients to both domestic and offshore markets. Together with Peter and Sharon McIntyre, they have pioneered deer milking in New Zealand and are excited about it's future.
This single-run, limited edition offering wont be around long so get in quick! A sure way to impress at your next gathering.