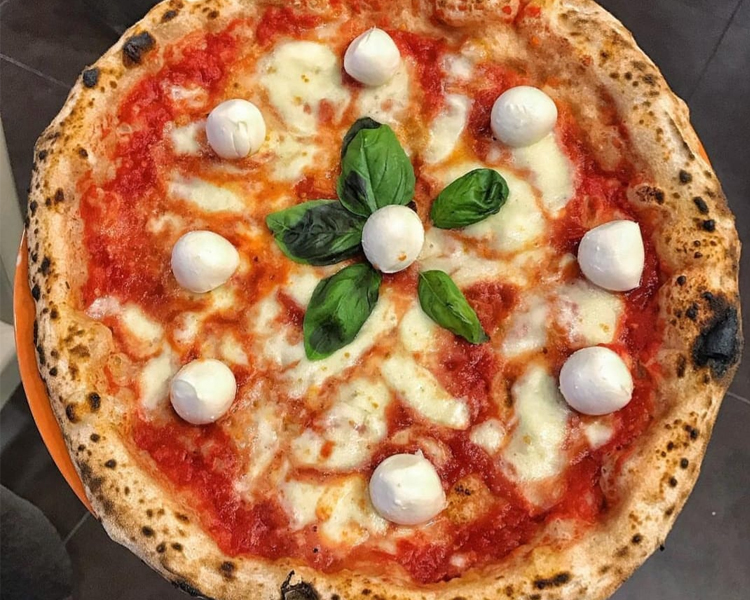 Mozzarella originates from Italy where it was first made using buffalo milk using the pasta filata method. It is a stretched curd cheese that can be eaten raw and cooked.
The name mozzarella comes from the Italian verb 'mozzare' which means to separate. This refers to the way the curd is hand stretched in strips and then cut and shaped into balls.
Mozzarella is a semi-soft fresh curd cheese stored in brine. It has has a smooth, shiny surface, a very thin skin and is white in colour. It is mild with a milky flavour and a tender, soft, creamy texture. It is typically eaten within hours to a few days of production.
Originally made with buffalo milk, it is now more commonly made with cows milk and is sometimes made with sheep and goats milk too. Because buffalo produce less milk than cows and less buffalo are farmed than cows, cows milk mozzarella is easier to produce in large quantities and can keep up with the high demand.
Mozzarella is also available in blocks and can also come pre-grated. This type is low-moisture, containing part skim milk and is often used in the food service industry for cooking and melting properties.
Ways to use mozzarella:
Sliced and eaten with fresh tomatoes and basil in a caprese salad
Sliced and served on toast with tomatoes and pesto
Torn and mixed through pasta
Torn and added to pizza toppings
Torn and scattered over bakes - pasta, vegetables, meatballs, parmigiana
Sliced and melted over toast toppings - mushrooms, tomatoes, sliced deli meats
Sliced and put into a sandwich with salad leaves, sliced tomatoes, olives and roasted capsicum
Torn and scattered over frittata and quiche
Moore Wilson's stock mozzarella from Massimo's, Alpine and more.