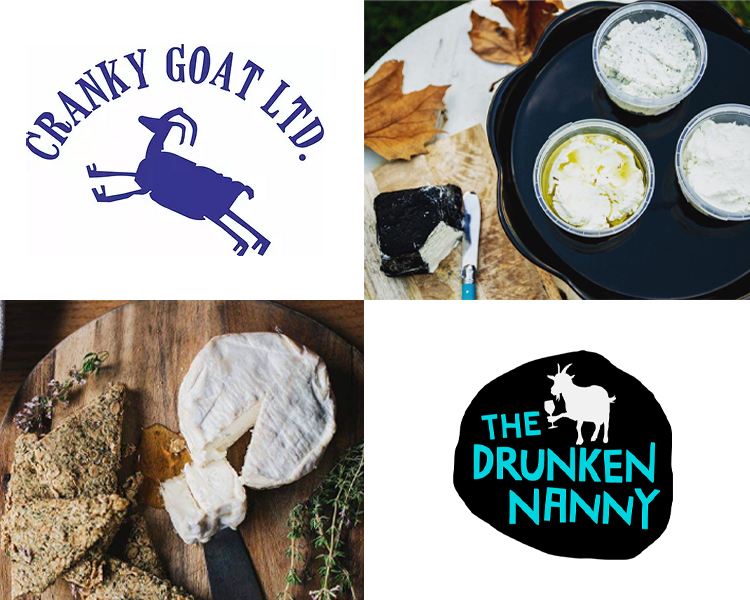 New Zealand Goat's Milk Cheese
Cranky Goat
Cranky Goat produce hand made goat cheeses using goat milk from their neighbouring farm in Marlborough Sounds. They focus on cheese that is made using traditional methods and recipes with a taste that is enjoyed by everyone, rather than focusing on people with a more discerning palette who prefer a stronger flavoured cheese.
Their varieties of cheese include soft cheeses ranging in flavours, feta and halloumi and are available from September to May.
Recently, the Cranky Goat team team have released a cow's milk cheese range, Moody Cow, made with Oaklands A2 Cows Milk and available from May-September in between the goat's cheese seasons.
The Drunken Nanny
The Drunken Nanny are based just south of Martinborough in the Wairarapa. All their milk comes from their own herd of milking doe and all milking and cheese making is done on site.
Their award-winning cheeses are clean, sweet and mild in flavour and include a smooth chevre style fresh cheese range, soft cheeses and feta.
The cheeses are available from September to around March.
Cranky Goat and The Drunken Nanny goat's cheeses are available from Moore Wilson's Fresh Markets when in season.