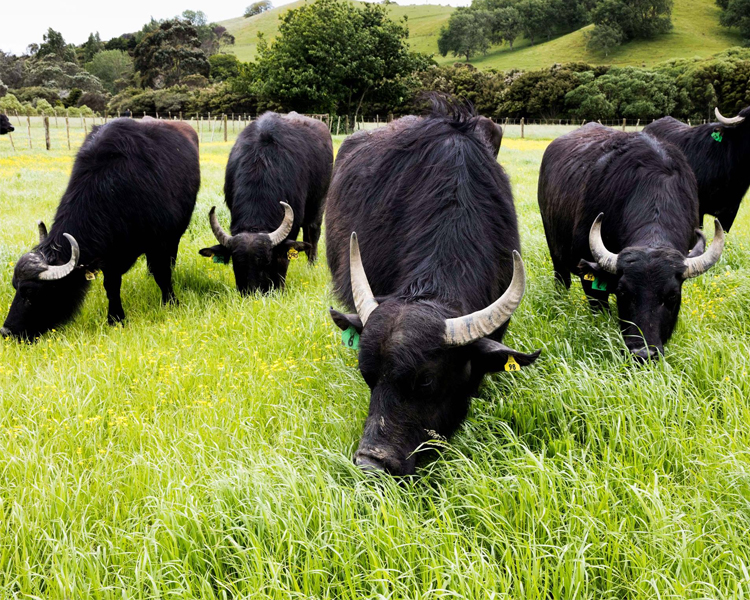 What's Hot - Buffalo Milk Cheese

Buffalo milk has been consumed for centuries. India, Pakistan, China and Italy produce the majority of the worlds buffalo milk and it is used to produce dairy products, including cheese, yoghurt, butter and ice cream.
Buffalo milk cheeses are often used in Italian and Asian cuisine, including mozzarella, burrata and stracciatella in Italy, paneer and khoa in India, dali ni horbo and dangke in Indonesia and nguri in China.
Buffalo milk is higher in calcium, protein and phosphate, and is lower in cholesterol than cows milk. It is high in vitamin A and is A2. Some people find it easier to digest than cows milk and can be a good alternative. It also has a higher fat content than cows milk so it is very creamy in texture and flavourful with a sweeter and cleaner taste than cows milk.
Some cheese makers have delved into making other cheeses with buffalo milk that traditionally use cows, sheeps and goats milk, such as gouda, feta and ricotta.
New Zealand has two main buffalo milk producers making cheese, Clevedon Buffalo and Wairiri Buffalo. Moore Wilson's stock a wide range from Clevedon Buffalo, including their milk, mozzarella, bocconcini, marinated cheese, ricotta, oaxa, tartinade and yoghurt.
You can use these buffalo cheeses to make delicious meals such as salads, toast toppings, on pizza, in pasta and in dips.