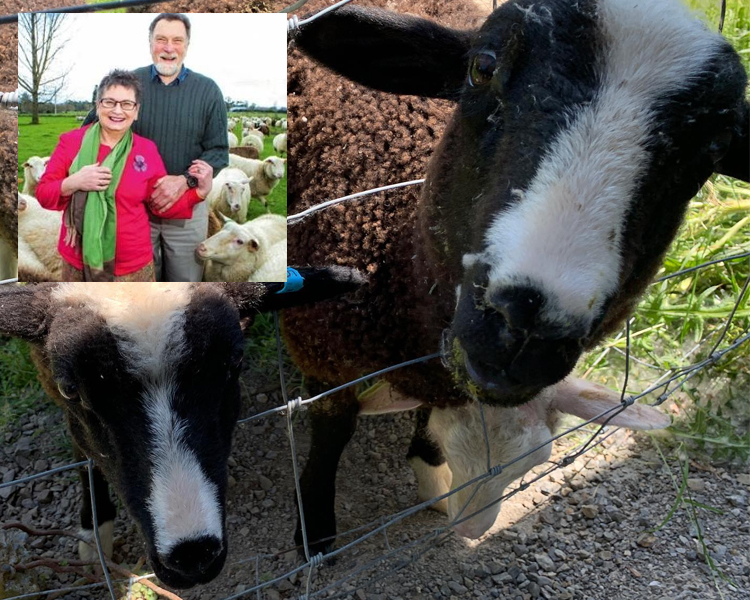 Kingsmeade Artisan Cheese
On the outskirts of Masterton in the Wairarapa, Miles and Janet King have been making ewe and cow's milk cheeses since 1998 and have since won many awards.
Kingsmeade makes 14 different varieties of cheese, half from ewes' milk and half from cows'. All are uniquely hand crafted, ranging from the aged hard varieties to the deliciously soft.
Miles is heavily involved in all aspects of the farming and cheesemaking with daily milking, cutting and packaging. Each batch of cheese is hand made in the factory on the farm, right next to the family home. Janet runs the Kingsmeade shop and dispatches orders all across New Zealand.
They have 200 East Friesian sheep. Traditionally, this breed of sheep have been used as milking sheep mostly in Europe. They are known as friendly, clever, robust, highly fertile (they usually have twins or triplets) and are good milkers. Sheep's milk is extremely high in nutrients compared to other kinds of commercially available milk. In many cases, it is more readily digestible to people who suffer from lactose intolerance. Evidence suggests it can also help people with eczema and other allergies.
Here at Moore Wilson's we stock a range of Kingsmeade cheese:
Castlepoint Feta
Mt Bruce Havarti
Ngawi Brie
Opaki Manchego
Sunset Blue
Tinui Blue
Wairarapa Jack
Woodside Emmental