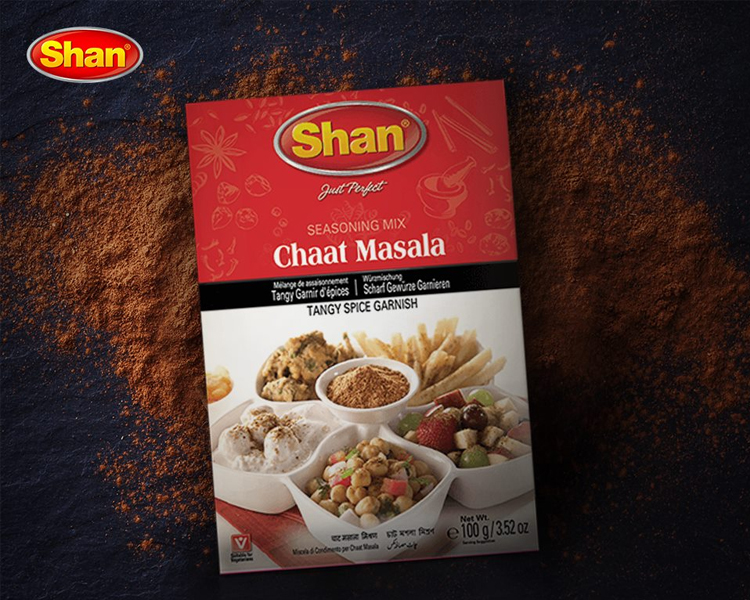 What's Hot - Chaat Masala

Chaat masala is a spice powder mix or masala, originating from the Indian subcontinent, used in the cuisines of the Indian subcontinent, primarily in Indian, Bangladeshi and Pakistani cuisine. It typically consists of amchoor (dried mango powder), cumin, coriander, dried ginger, salt (often kala namak), black pepper, asafoetida (hing) and chili powder.
The flavour is tangy, salty, spicy and sour and it's is all you need to transform anything into a chaat (a type of street snack popular throughout South Asia) such as traditional Indian chaat recipes like papri chaat, bhel puri and panipuri.
Ways to eat chaat masala:
Sprinkled over roast vegetables
Sprinkled over grain salads before serving
Sprinkled over toast toppings such as avocado and eggs on toast
Sprinkled over fried chicken before serving
Sprinkled over curries and daals
Sprinkled over rice dishes such as pilaf or spiced rice
Moore Wilson's stock Shan Chaat Masala