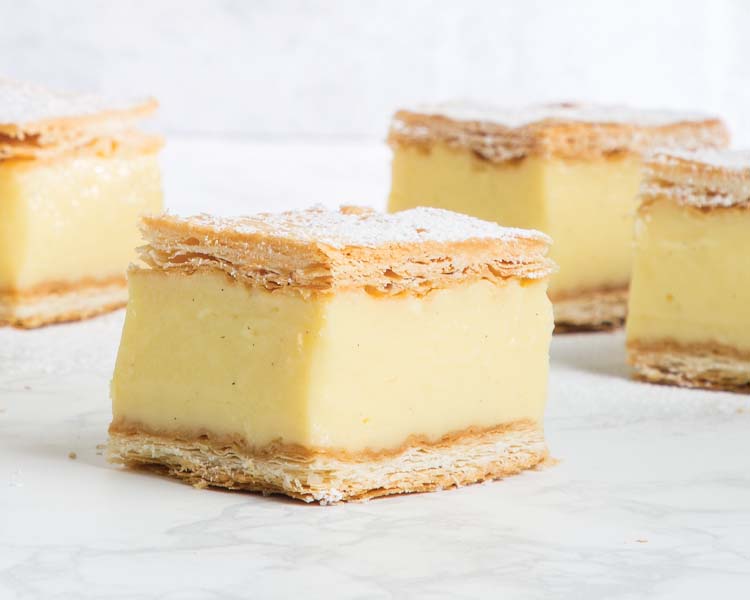 Heilala Vanilla Custard Squares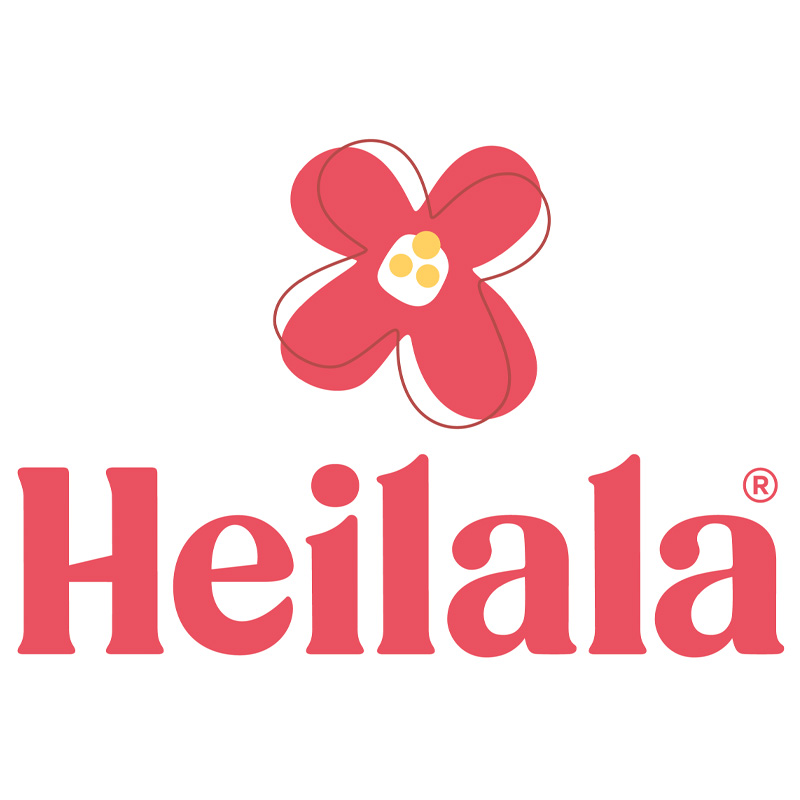 Recipe shared by Heilala Vanilla
for Moore Wilson's 2022 Calendar
Heilala Vanilla
Te Puna, Tauranga
https://www.heilalavanilla.co.nz/
INGREDIENTS
2¼ cups all-purpose flour
2½ teaspoons salt, divided
1¼ cups cold unsalted butter, cubed
½ cup ice cold water
4 cups whole milk
1⅓ cups granulated sugar, divided
2 teaspoons Heilala Vanilla Paste
10 large egg yolks
½ cup cornflour
¼ cup unsalted butter, softened
Garnish: icing sugar
INSTRUCTIONS
In the bowl of a food processor, place flour and 2 teaspoons salt; pulse until combined. Add cold butter, and pulse until butter is pea sized. With processor running, add ½ cup ice cold water in a slow, steady stream just until dough comes together. Turn out dough onto a lightly floured surface, and shape into a disk. Wrap in plastic wrap and refrigerate for at least 30 minutes. Divide dough in half. Roll half of dough into a 30x20 cm rectangle. Fold dough in thirds, like a letter. Turn dough 90 degrees, and repeat procedure twice; wrap in plastic wrap. Repeat with remaining dough. Refrigerate for at least 20 minutes.
Preheat oven to 200°C. Line a rimmed baking sheet with baking paper. Roll half of dough to an 25x28 cm rectangle (2cm thick). Place on prepared pan. Cover with another piece of baking paper and place another rimmed baking sheet on top of dough. Bake for 15 minutes. Press down on middle of top pan to release some of the air from the pastry. Bake until deep golden brown, about 10 minutes more, pressing down again halfway through baking. Press down on pan again. Remove top pan and baking paper; let cool completely on pan. Repeat with remaining dough.
In a large saucepan, whisk together milk, ⅔ cup granulated sugar, and vanilla bean paste. Cook over medium heat until steaming. In a large bowl, whisk together egg yolks, cornflour, remaining ⅔ cup granulated sugar, and remaining ½ teaspoon salt. Gradually add warm milk mixture to yolk mixture, whisking constantly. Return mixture to saucepan. Bring to a boil over medium heat, whisking constantly. Cook, stirring constantly, for 3 minutes. (Mixture will be thick.) Strain mixture through a fine-mesh sieve into a large bowl. Stir in softened butter in two additions. Cover with a piece of plastic wrap, pressing wrap directly onto surface of pastry cream to prevent a skin from forming. Let stand at room temperature for 10 minutes.
Line a 20cm square baking pan with baking paper, letting excess extend over sides of pan. Cut each pastry into a 20cm square, trimming as needed to fit. Place 1 pastry square in bottom of prepared pan. Pour warm pastry cream on top, smoothing flat, and top with remaining pastry square. Cover and refrigerate until set, 3 to 4 hours.
Using excess baking paper as handles, remove from pan. Using a serrated knife, cut into 16 squares. Dust with icing sugar, if desired. Serve immediately.