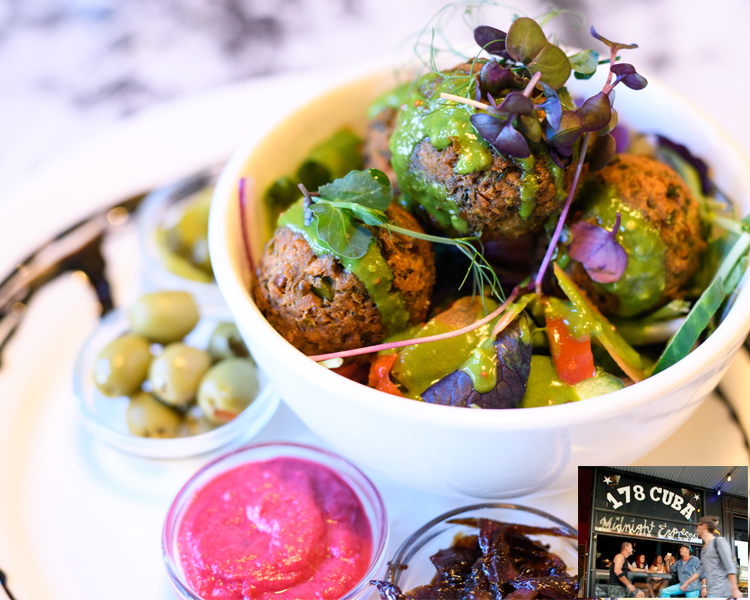 Midnight Espresso Falafel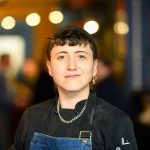 Recipe shared by Dash Potaka-Able
for Moore Wilson's 2021 Calendar
Midnight Espresso
Cuba Street, Te Aro
Midnight Espresso
INGREDIENTS
3x 400g cans of chickpeas
1 cup frozen green peas, defrosted
1 Tbsp ground coriander
1 Tbsp ground paprika
1 Tbsp cumin
1 tsp tumeric
1 tsp fennel seeds
1 Tbsp of sesame seeds
½ cup of gluten free flour
1 handful fresh coriander, finely chopped
½ handful of mint, finely chopped
salt and pepper, to taste
canola oil, for frying
INSTRUCTIONS
Blitz chickpeas and peas in a food processor until broken down but still chunky.
Toast the spices and seeds in a pan over a medium heat until lightly browned and fragrant then add to chickpea mix. Mix in the flour, chopped herbs and season with salt and pepper.
Roll into golf ball size balls and shallow fry or deep fry in canola oil.
Serve with a fresh green salad, hummus, chutney and olives.
Makes serves approximately four / makes about 26 balls