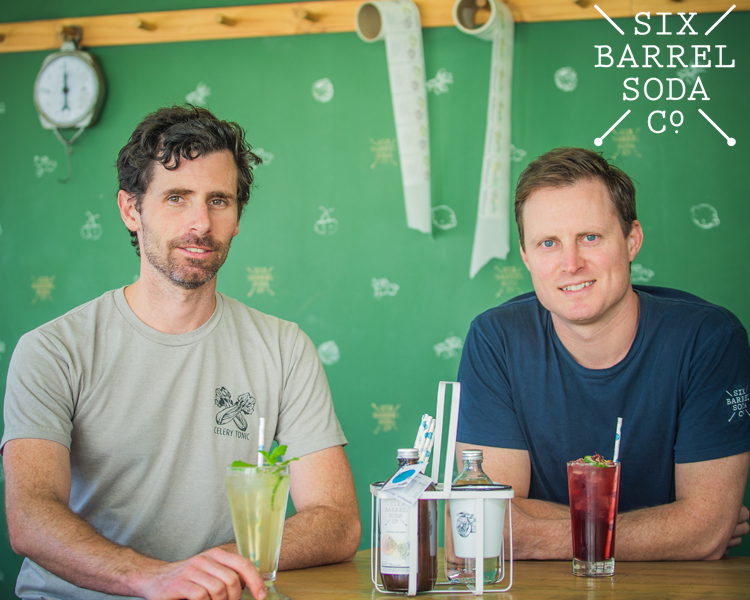 Six Barrel Soda

Six Barrel Soda Co. is a Wellington based specialty soda company making bottled sodas and soda syrups from their central Te Aro HQ.
They make their sodas and soda syrups the old fashioned way, the colours and flavours come from the natural ingredients.
Established in 2012 by Joseph Slater and Mike Stewart, Six Barrel Soda's syrups and bottled sodas are now being enjoyed around New Zealand and overseas in Australia, the United States and Hong Kong by top cafes, restaurants, bars and home soda fans looking for something different. All over the place people that care about good drinks are serving natural, creative and seasonal sodas.
Keep an eye out for their latest seasonal and limited release sodas popping up in-store throughout the year.