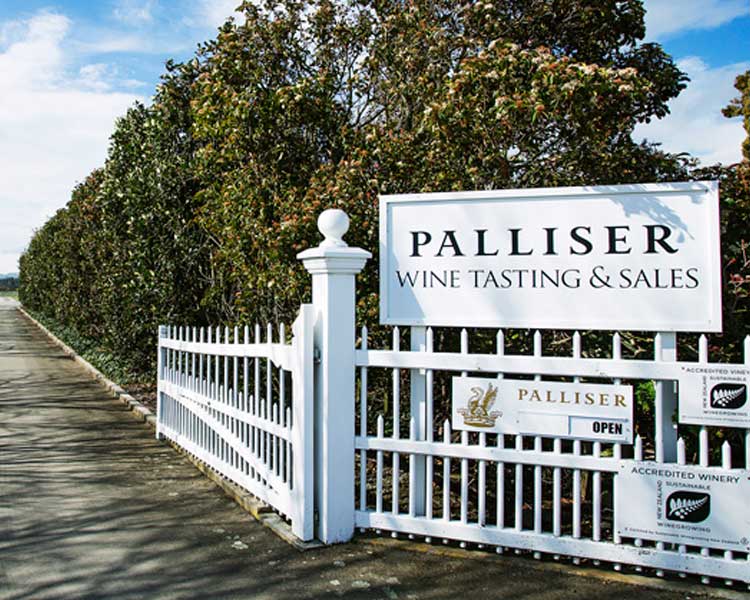 Supplier Profile: Palliser Estate

As one of New Zealand's iconic wine companies Palliser Estate has a prestigious heritage and exciting future. It is an unlisted public company, proudly owned by a small number of loyal and passionate New Zealanders, who believe in investing in super premium producers.
"We are old school and we are proud of it, acting with honour, choosing to be strong leaders and practicing exceptional craftsmanship is par for the course at Palliser. We are avid pursuers of excellence. That's never going to change. It's who we are."
The most important part of any vineyard (besides the people) is the land.
The Martinborough Terrace, where they grow their grapes, is a small but very special area of land located at the southern end of the North Island. Framed by the Ruamahanga and Huangarua Rivers which helped carve out the Terrace centuries ago. The land is a stony silt loam overlaying varying depths of ancient free draining river gravels. The climate is dry with frosts and strong winds challenging them at every turn but when the harvest comes all the hard work is more than worth it.
Palliser Estate own seven vineyards on the Terrace. Although they are within walking distance of each other they are all producing quite distinctive wine styles reflecting the differences in soils and micro climates. It's a perfect combination that, for them, creates perfect wines.
Palliser isn't just about their past, they are also planning ahead for their future history.
After completing the process of converting the Winery and Wharekauhau vineyards to organic management, other vineyards will follow in due course (OmSanti vineyard has begun conversion).They feel this will provide the truest representation of sense of place as well as improving the soil for future generations.