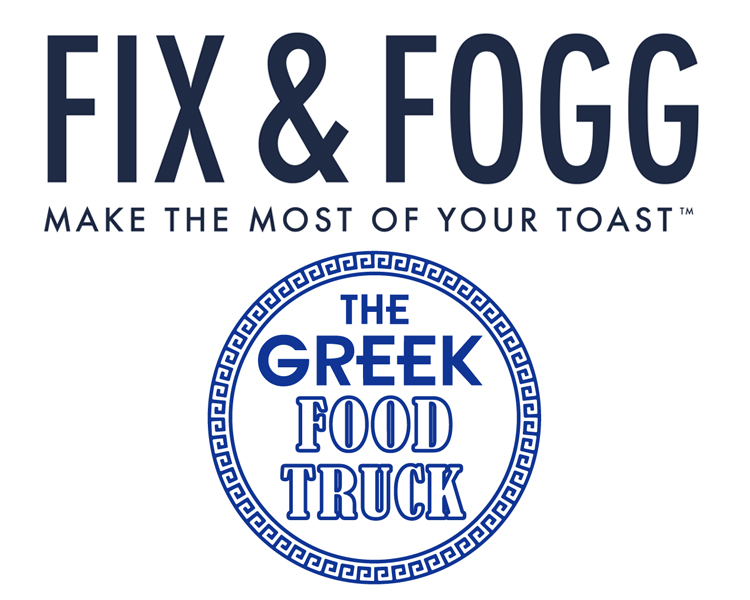 Located in the Piazza at Moore Wilson's College Street, Food Pods provide a chance for local artisans to 'pop-up' for a limited time and share their take on street food direct to the Wellington public. Here's what's on right now:
Fix & Fogg
A small peanut butter maker in Wellington, New Zealand. They source only the best ingredients for their peanut butter - they use Argentinian hi-oleic peanuts and a sparing amount of Marlborough sea salt to create the most delicious peanut butter.
POP-UP MENU
Choc Berry Smoothie Bowl (vegan)
Dark chocolate peanut butter, The Oatery Cacao Granola, fresh banana slices, fresh strawberries
PB&J Smoothie Bowl (vegan)
Granola Butter, The Oatery Spiced Granola, fresh banana slices, raspberry chia jam
Base (v/gf)
Coconut cream, banana, peanut butter, frozen strawberries
OPENING HOURS
9:00am - 4pm Monday - Sunday
Here until Sunday 6th December
The Greek Food Truck
The Greek Food Truck is here to stay and serving their popular souvlaki, Greek salads, spanikopita and baklava Monday to Sunday.
MENU
Pita Souvlaki
Warm Pita Bread served with tzatziki, red onions, tomatoes, fries and your choice of grilled meats/ grilled cheese
- Chicken $12
- Lamb $14
- Mixed  $14
- Mititie $14
- Halloumi $14
- Bacon/Halloumi $14
- Feta $14
Greek Salads
Traditional Greek Salad served with your choice of grilled meats/grilled cheese
- Chicken $12
- Lamb $14
- Mixed $14
- Mititie $14
- Halloumi $14
- Feta $14
Spinach Pie $7
Baklava $4
OPENING HOURS
11am-3pm Monday to Sunday