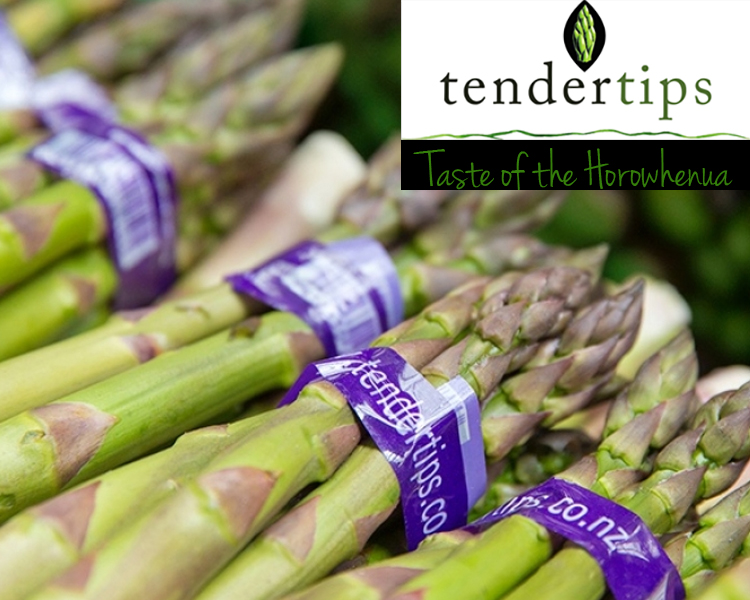 Tendertips Asparagus

Tendertips Horowhenua are Moore Wilson's key asparagus supplier.
Tendertips have a number of blocks growing several varieties of asparagus, located within 20 km of the Packhouse in the Himatangi, Foxton and Levin areas. They are the biggest grower of the Pacific 2000 variety in New Zealand. The geographical spread of their crops provides some protection against isolated climatic events.
Once Tendertips asparagus is harvested it is washed, trimmed and graded in their Packhouse. It is then stored in chillers at 2 degrees, before being transported for sale. When the Packhouse is in full operation there are approximately 50 staff members at work.
In conjunction with Crop and Food Tendertips have developed a chemical free disinfestation process, where the export asparagus is immersed in warm-water for a specific length of time. This is the only process of its' kind in the world and enhances the shelf-life and colour of the asparagus, as well as killing any insects.
Tendertips also supply Moore Wilson's with 'Juicy Jumbos' this jumbo-sized asparagus is delicious prepared simply and either oven roasted or barbeque grilled. Picked from the same crop as regular spears, Juicy Jumbos provide an extra sweet, extra juicy taste experience. Try some today!