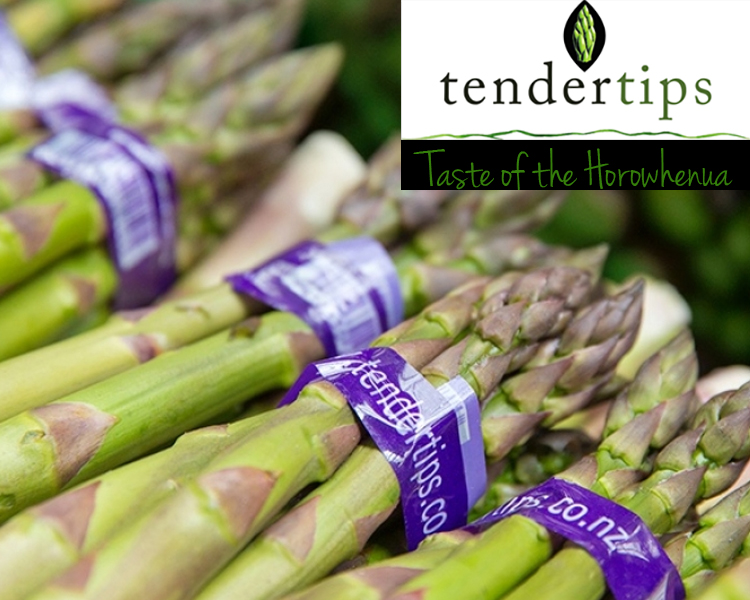 Tendertips Asparagus

Tendertips from the Horowhenua is Moore Wilson's key asparagus supplier.
In season (typically mid-September to Christmas) Tendertips pick, pack, chill, and deliver direct to our Tory Street store within 24 hours.
Having grown asparagus in the Levin region since 1980, the Lewis family's brand has become a bit of a household name, synonymous with quality and freshness.
Tendertips grow a number of different varieties on a number of blocks, giving some protection against isolated climate events. They also export to Japan, where the feedback has been that theirs is the sweetest asparagus in the world!
We feel very lucky to have Tendertips 'on our doorstep' and are proud to bring you their fine asparagus. Available now from Moore Wilson's Fresh Wellington, Porirua, and Masterton, both loose and bunched.