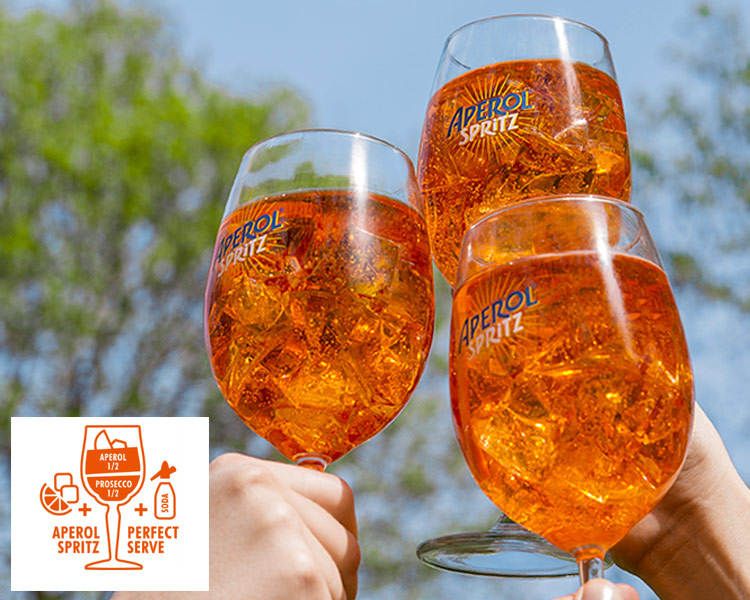 Aperol Spritz

This month we're taking you to Italy in summer with a classic Aperol Spritz! Aperol aromatic aperitif has a unique flavour and colour achieved through a subtle blend of bitter orange, gentian, rhubarb and an array of herbs and roots - an unchanged secret recipe since 1919.
INGREDIENTS
Aperol 
Your favourite Prosecco 
Soda water
Ice
Orange slice to garnish
INSTRUCTIONS
Fill a large wine glass with ice.
Combine prosecco followed by aperol in equal parts.
Add a dash of soda.
Garnish with an orange slice.
CARDHOLDER DRAW - this month we have 3 Aperol Garden Packs to give away! Each contains 1x Market Umbrella, 1x Cool Bar, 1x Drinks Tray, 6x Tumblers, 1x Jug, 2x Aviator Sunglasses and 2x Trilby Hats.  See in store for details on how to enter.