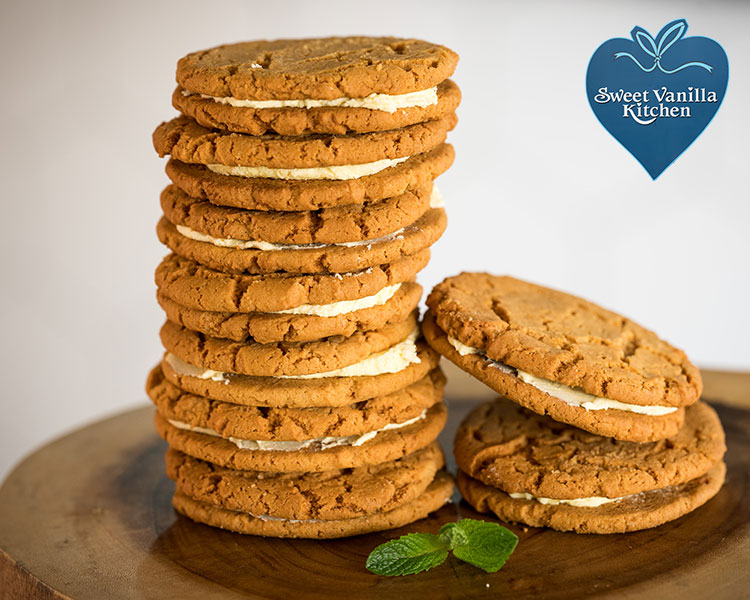 Sweet Vanilla Kitchen's Ginger Custard Creams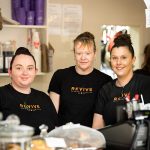 Recipe shared by Cheryl McIvor for Moore Wilson's 2020 Calendar.
Sweet Vanilla Kitchen
49 Pretoria Street
Lower Hutt
INGREDIENTS
150g butter
150g sugar
1 Tbsp golden syrup
1 Tbsp warm milk
1 tsp baking soda
1½ cups self raising flour
1 tsp ground ginger
1 tsp cinnamon
Custard Filling 
2 cups icing sugar
50g butter
2 Tbsp custard powder
Water to mix
INSTRUCTIONS
Preheat oven to 150°C fan-bake.
Cream butter and sugar. Add golden syrup, flour, ginger and cinnamon, then baking soda dissolved in warm milk and mix together.
Roll into small balls and flatten with a fork.
Bake at  for 10-15 minutes until light brown.
For the filling, add all ingredients into a bowl and mix to combine.
When biscuits are cool add filling and press together.