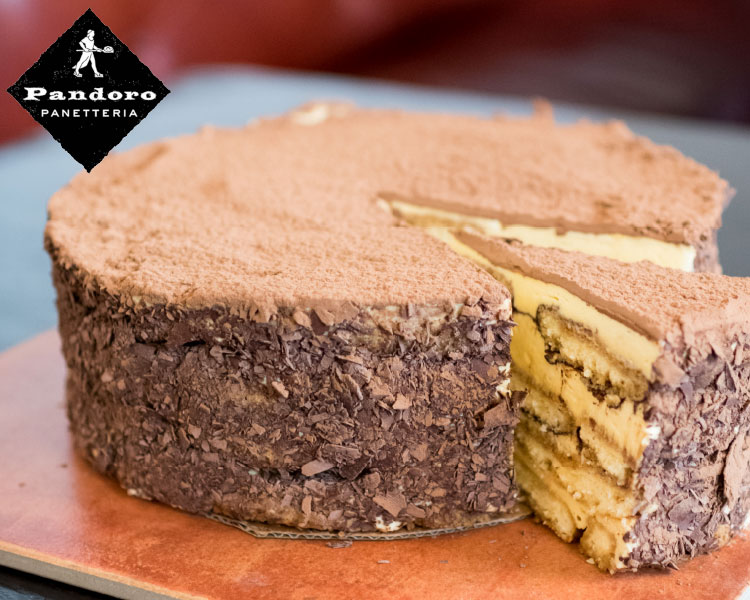 Pandoro's Tiramisu Cake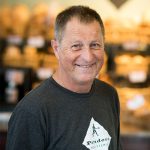 Recipe shared by Tony Beazley for Moore Wilson's 2020 Calendar.
Pandoro Panetteria 
3 Wellington locations: Allen St, Woodward St, and Willis St. A range of Pandoro bread, cakes, and baked goods available from Moore Wilson's Fresh.
pandoro.co.nz
INGREDIENTS
9 egg yolks
125g sugar
1kg mascarpone
15g gelatin
100ml hot water
Tia Maria
3 shots coffee
100g sugar
100ml water
500g sponge fingers
cocoa, for dusting
grated chocolate
INSTRUCTIONS
Whisk egg yolks with first measure of sugar until fluffy and lighter in colour.
Put gelatin in 100ml of hot water and stir to dissolve. Add the gelatin and water to eggs, whisk again until fully mixed in. Gently fold through mascarpone.
Combine Tia Maria, coffee, 100ml water and 100g sugar. Dip sponge fingers into the coffee and Tia Maria mix. Line a 9 inch tin with baking paper, and place dipped fingers on the bottom until covered.
Use about a third of the mascarpone mixture and spread to cover the fingers. Sieve some cocoa on top of this layer and repeat again with dipped sponge fingers and some more mascarpone mixture (about a third) and more cocoa.
Last layer of sponge fingers and then the last of the mascarpone mixture. Make the top nice and smooth then refrigerate for four hours or longer if possible. To finish add grated chocolate to the side and sieve cocoa on top.
Enjoy, bellisimo!