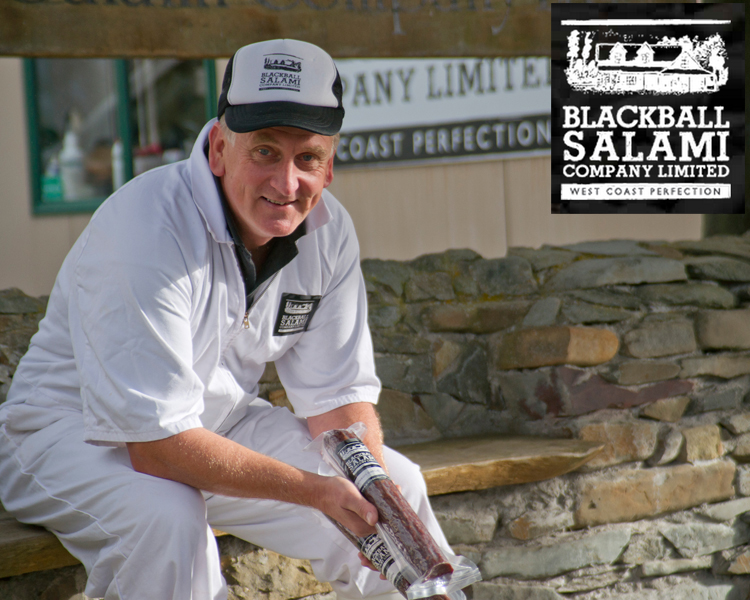 The Blackball Salami Co.

The Blackball Salami Company was started as a family run butchery in 1992 by Pat Kennedy, in Blackball on New Zealand's rugged West Coast.
The knowledge and skills Pat learned while travelling to Europe were brought home to the kitchen of the 'Stonehouse' (featured in the Blackball logo), and Blackball Salami Company was created. Over the years, recipes have been tested, tasted, adapted and improved upon to produce a unique and comprehensive range of wonderful products available today.
The business is now owned and operated by West Coast couple Phil & Debbie Russ. Blackball sausages use 100% New Zealand meat and are MSG and gluten free. Pork, Beef and Venison sausages are delivered fresh twice weekly.
Blackball also have an extensive salami range – all made the old fashioned way, by natural curing and wood smoking.
Their black puddings were a Gold Medal Winner in the 2014 Devro NZ Sausage Competition and continue to be in high demand. Made in a unique horse shoe shape as well in a chubb form, each one a work of art. They also produce a tasty white pudding made with pork and leeks.
Find me at... Moore Wilson's Fresh Tory St, Porirua and Masterton.