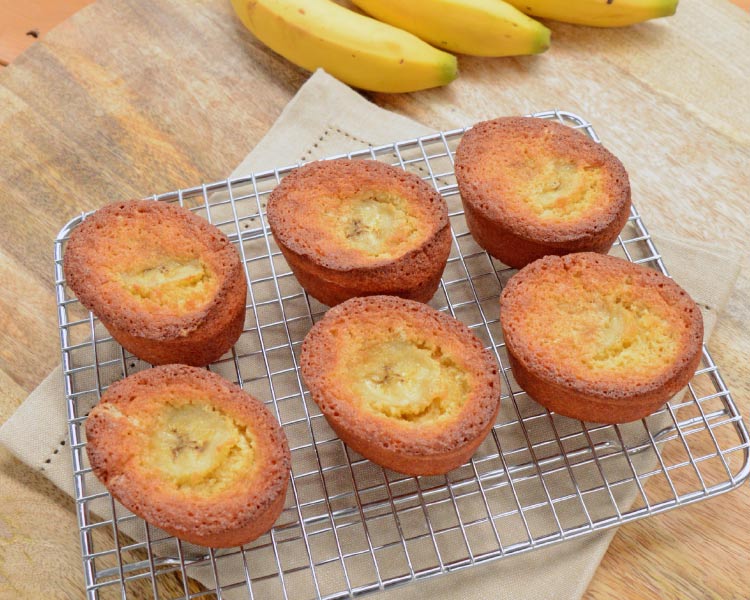 Capitol's Banana Frangipane

INGREDIENTS
120g butter, softened
120g icing sugar
2 eggs
10g plain flour
120g ground almonds
1 tsp vanilla paste
1 banana
50ml Liquore Strega (an Italian liqueur)
INSTRUCTIONS
Thoroughly grease and line a frangipane tray or 6cm muffin tray. Preheat oven to 180˚C.
Use a cake mixer, on a high speed, to cream the softened butter and icing sugar.
Reduce speed and add vanilla and eggs one by one, ensuring each is thoroughly mixed before adding the next.
Add the flour and almond meal, stopping as soon as the mixture is combined.
Spoon the frangipane mix into the moulds, filling ¾ full to allow for rising.
Slice a banana into 1 cm rounds and depress one onto the top of each frangipane.
Bake for 15 – 20 minutes until the cakes are lightly browned and spring back to the touch.
Run a paring knife around each mould to turn out.
While hot, drizzle each cake with a few mls of Strega and serve with whipped cream.
Recipe by Tom Hutchison from Capitol Restaurant, as featured in the Moore Wilson's Recipe Collection.