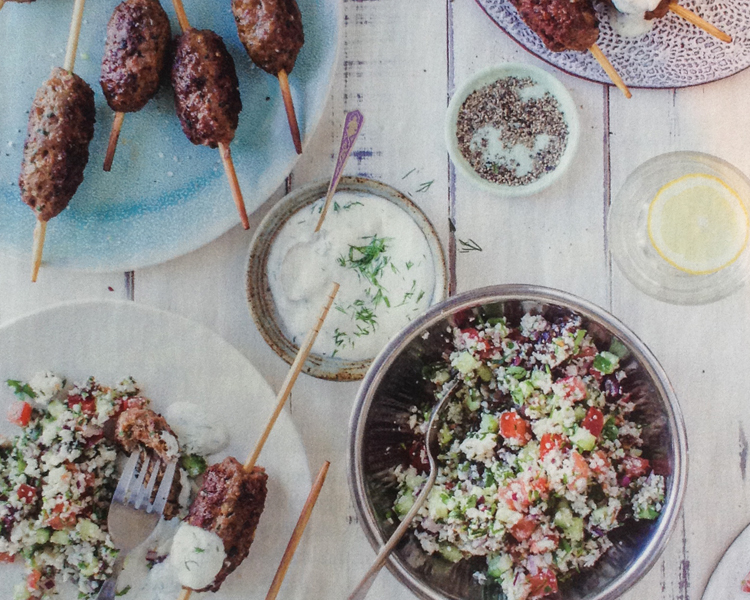 Clean Eating Cookbooks

Superfoods, Paleo and Primal Diets and Clean Eating have certainly been big news in 2015. A number of top chefs have ditched refined sugar and nasty fats in their latest cookbooks. Here's some of our top picks:
Brownyn Kan 'Whole'  Featuring recipes from premier wholefood bloggers and entrepreneurs, WHOLE is a book born from the demands for better food. Compiled by Bronwyn Kan, WHOLE explores the personal relationship between each contributor and the food they make. Drawing from their collective experience, the healthy wholefoods recipes within are simple to make and are designed to nourish body and mind.
Donna Hay 'Life in Balance' Australia's most trusted home cook is celebrating a fresher approach to eating. Each chapter, from breakfast to baking, has simple recipes enriched with nature's superfoods. And because we all need the occasional decadence there are a few yummy better-for-you sweets.
Hemsley Hemsley 'The Art of Eating Well' A number 1 bestselling cookbook by London-based sisters Jasmine and Melissa Hemsley. Featuring over 150 mouthwatering and nutrient rich recipes which are free from grain, gluten and refined sugar.
Jamie Oliver 'EveryDay Super Food' These are the recipes that helped Jamie Oliver lose two stone! Jamie's Everyday Super Food makes eating well exciting, delicious, easy and fun.
Lola Berry 'The Happy Cookbook' Lola Berry's cooking is fresh, vibrant and jam-packed full of flavour - a little like Lola herself! Based around nutritionally dense wholefoods, Lola's recipes are gluten- and wheat-free, with very little dairy and no refined sugar.
Nadia Lim 'A Fresh Start' A no-fuss approach to losing weight, getting fit and feeling your best. With over 100 nutrition-packed, calorie-controlled, deliciously satisfying recipes.
Pete Evans 'Fast Food for Busy Families' Pete shares more than 100 of his favourite no-fuss Paleo meals for people on the go. This is fast food as you have never seen it before: fresh, delicious, nutrient-dense and ready in minutes.
Rachael Devcich 'The NZ Paleo Cookbook: Eating Clean, Living Paleo' Author Rachael Devcich, aka Cave Girl New Zealand, has been Eating Clean, Living Paleo for four years, and has been sharing her experiences on her popular blog. This book is written with kiwis in mind and is full of clean eating inspiration.
Sarah Dueweke 'Primal Kitchen' Primal eating offers the benefits of a paleo diet with fewer restrictions, with followers putting emphasis on natural ingredients and meals high in protein and healthy fats and carbohydrates. Sarah's innovative recipes show how you can enjoy home baking and treat foods and still find weight maintenance easy.
Sarah Wilson 'I Quit Sugar: Simplicious' Sarah Wilson taught the world how to quit sugar in 8 weeks, then how to quit sugar for life. Now she strips things back to the essentials, simply and deliciously.
Featured Image: Turkish Lamb Kofte and Cauliflower CousCous from Nadia Lim 'A Fresh Start'.