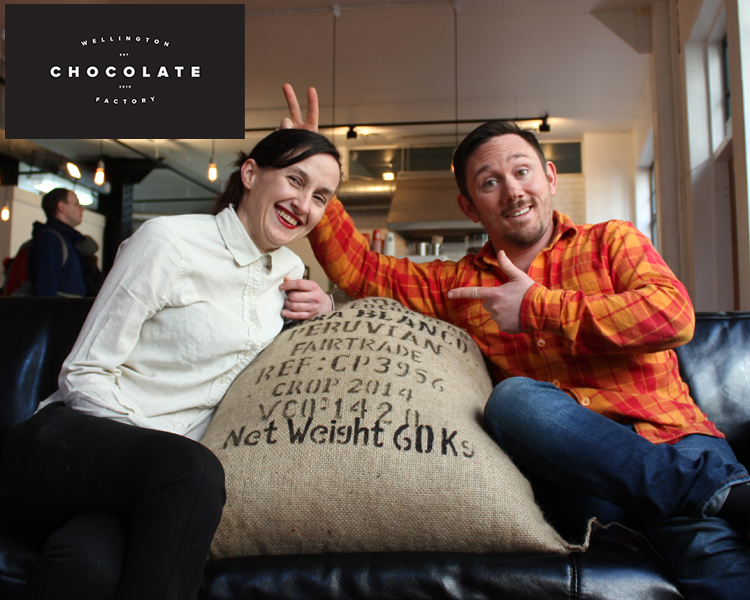 The Wellington Chocolate Factory

Co-owned by Gabe Davidson and Rochelle Harrison, the Wellington Chocolate Factory produce organic, ethically traded, bean to bar chocolate of the highest quality. Their chocolate story starts with meeting the farmers and bringing the best single-origin beans into their Te Aro factory from across the globe.
They then roast, crack, winnow, conch and temper – using artisan methods reaching back to the 18th century – producing batches of strong, luscious organic chocolate. Legendary New Zealand artists add their own dash of inspiration, infusing each bars wrapper with original designs. Every bar has a story to tell. WCF is known for their unique flavours, Kiwi connection, and commitment to fair trade principles.
Wellington Chocolate Factory have won multiple awards and most recently won three awards at the 2020 NZ Chocolate Awards - Joint Category Winner & Gold (Chocolate Bar with Flavours and/or Inclusions), Gold (chocolate Bar, Plain) and Silver (Chocolate Bar with Flavours and/or Inclusions).