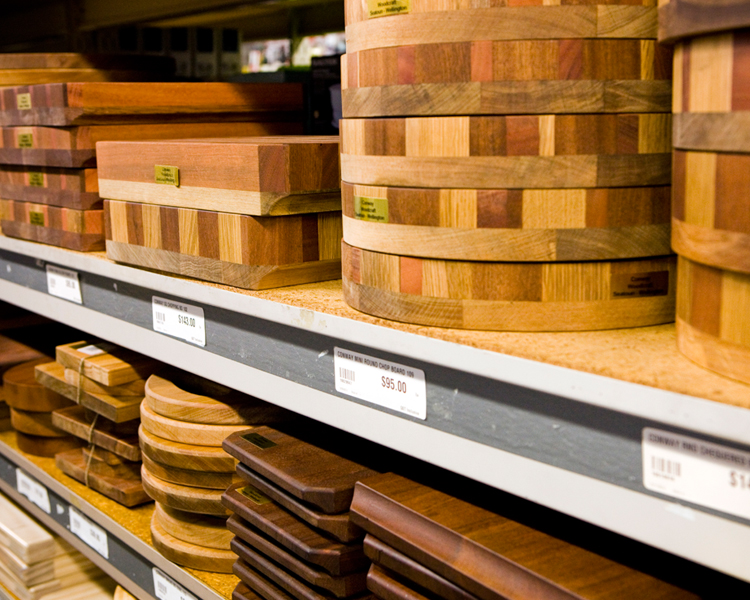 John Conway Woodcraft

Beautiful and practical - with the right care and regular oil treatment, these boards can last a lifetime!
John Conway makes wooden chopping and serving boards by hand in Seatoun, Wellington from the finest quality new timbers, including Oak, Rimu, Rosewood, Pine, Mahogany and more.
Conway Woodcraft use only new timbers as recycled timbers could be impregnated with lead (from past paint treatments) or other fumigations. Oils used in recycled timber could, in time, bring poisons to the surface – a risk John isn't willing to take with his boards.
Our full Conway Woodcraft selection is available from Moore Wilson's Tory St Variety Department.