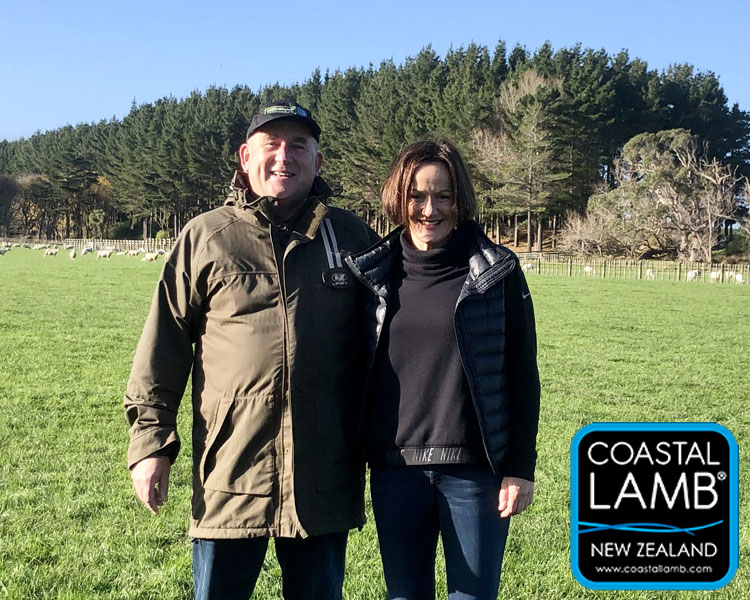 Coastal Spring Lamb

Richard and Suze Redmayne founded Coastal Spring Lamb in 2010.
Coastal Spring Lamb's unique point of difference is its coastal provenance, which produces succulent and tender lamb that is 'naturally seasoned by the sea'.
Since 2010, 17 inter-generational farming families have joined the Coastal Spring Lamb family and together they now supply their lambs to specialist food stores, supermarkets and restaurants throughout New Zealand and Asia.
The lambs are all raised on family farms located on the East and West coasts of the North Island, where the salt-laden coastal winds from the Tasman Sea and Pacific Ocean continually dust their herb-filled pastures.
All of the Coastal Spring lamb farming families share a passion for their environment and for raising happy and healthy lambs - with no chemicals, no antibiotics and no hormones.
You can meet the Coastal Spring Lamb families and learn more about them and their farms by visiting the Coastal Spring lamb website at coastallamb.com
The website also provides some helpful cooking tips and great recipes.
The business prides itself on their genuine paddock to plate offering and the relationships they have developed with their customers.
Richard is always keen to answer any questions you may have so feel free to get in touch – his details are on the website.
Coastal Spring Lamb - Naturally seasoned by the sea.  Taste the difference!