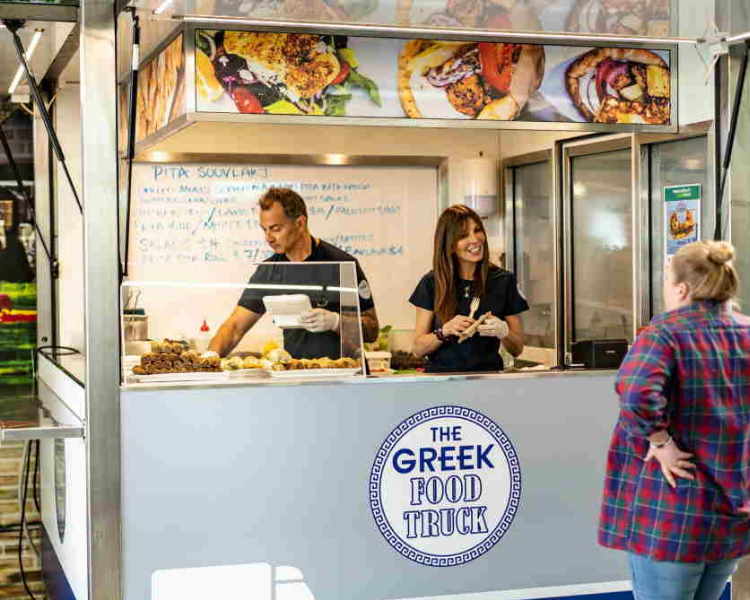 The Greek Food Truck at Moore Wilson's Tory Street

The Greek Food Truck took to the road in 2014 and quickly became one of Wellington's favourite on-the-go dining experiences, bringing high quality, delicious Greek food to the Capital. Voted best food truck in Wellington 2018.
Sophie and Chef George, both first generation Greeks, love the food truck lifestyle - meeting people, mobility and freedom, and the fact that every day is different!  Priding themselves on creating authentic Greek food. Thier signature dishes include a variety of meat and vegetarian Souvlaki, Salads and Greek sweets.
View full menu here.
The Greek Food Truck at Moore Wilson's Opening Hours
TORY STREET
Monday to Sunday: 11am to 3pm
Closing times subject to availability.
See all of our Lunch Menu offerings at Moore Wilson's Tory Street include the Chook Wagon