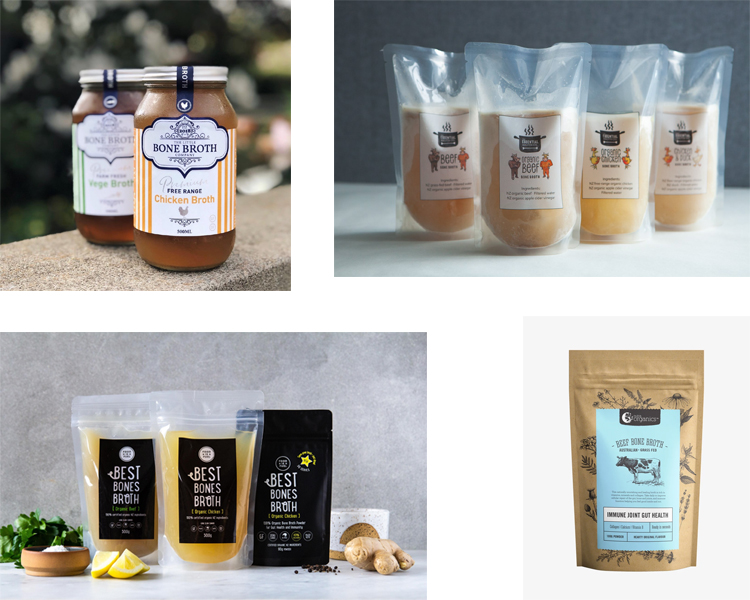 Market Report - Bone Broth

Bone broth is nourishing and flavoursome. It is packed full of vitamins, minerals, collagen and keratin, which are beneficial for skin, bone and gut health.
Bone broth is used in nourishing traditions all over the world to help heal and restore. It is also used in many different cuisines, including Vietnamese pho, Japanese ramen, Jewish chicken soup,  Polish rosol, Russian borscht, and many Chinese soups.
It is made by slow cooking bones and connective tissue in water. Broth needs to be cooked for 12 to 24 hours to extract all the health benefits.
Although bone broth and meat/vegetable/fish stock are often used interchangeably, there are differences between them. Stock isn't cooked for as long as bone broth and sometimes contains other ingredients such as preservatives. Stock is made for flavour purposes and can be vegetarian, whereas bone broth always contains bones.
Bone broth can be used in any cooking or baking that requires a liquid component. You can use broth as you would a stock. It is a perfect base for soups, stews and casseroles and you can make dips and dressings with it.
As the weather cools down now is the perfect time to make some comforting meals. Moore Wilson's Fresh stores have a great range of bone broth available for a delicious addition to any meal.
We stock frozen broth from The Essential Broth Co., chilled  broth from Little Bone Broth Company, chilled and powdered broth from Best Bones Broth and powdered broth from Nutra Organics.
 RECIPE
Cauliflower & Blue Cheese Soup, courtesy of The Essential Broth Co.
Ingredients
1 cauliflower, cut into florets
1L Organic chicken broth
1 brown onion, diced
15g butter
2tbsp olive oil
125g blue cheese
150ml fresh cream
1/2tsp paprika (optional)
Fresh chives, finely chopped
Salt and pepper
Method
Place olive olive oil, butter, onion and cauliflower in a saucepan over a medium heat and cook until soft, about 10 minutes..
Add bone broth and paprika. Simmer for 15 minutes. Season to taste.
Take off heat and blend until smooth.
Place back on heat and add cream and 100g of the blue cheese. Cook, stirring continuously until heated through.
Serve and garnish with chives and crumble over the remainder of the blue cheese