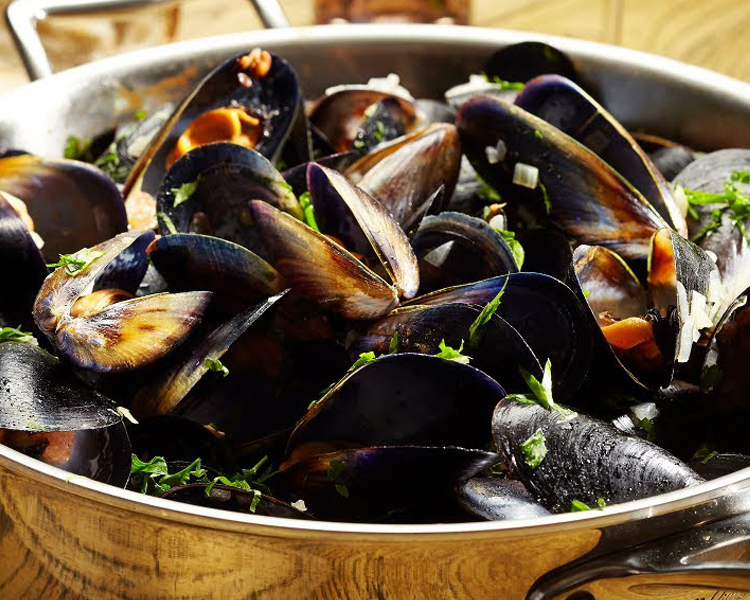 Moana Pacific Coconut Milk Steamed Mussels

Serves 2 as a main.
INGREDIENTS
1 onion, chopped
5 cloves garlic, crushed
2 chillies, red and green, seeds removed and chopped
250ml coconut milk
2 Tbsp fish sauce
Juice of 1 lime
1 Tbsp chopped coriander
24-30 mussels, in their shells, scrubbed
INSTRUCTIONS
Place all the ingredients, except the coriander and mussels, into a saucepan large enough to hold all the mussels. Bring to the boil and cook for about 8 minutes, or until the onions are soft.
Remove beards from mussels and check that all are tightly closed (throw away any which are open). Put the mussels into the same pan, put the lid on and cook until the mussels are wide open - about 5-8 minutes. Discard any that do not open.
Serve the mussels in their shells with the coconut broth. Garnish with the coriander and serve with rice or garlic bread as an accompaniment. Don't forget to have finger bowls ready, and a spare bowl for discarded shells.
TIPS
Enjoy with Marlborough Sauvignon Blanc