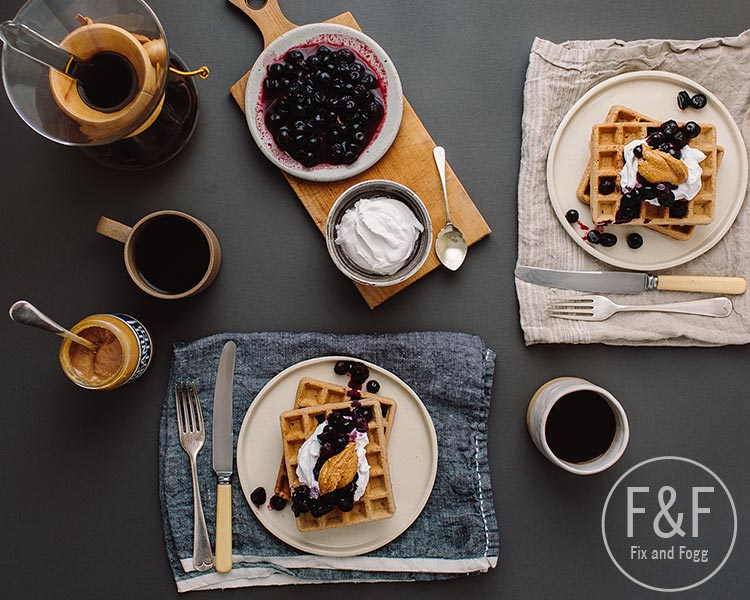 Fix & Fogg's Peanut Butter Buckwheat Waffles

INGREDIENTS
1 cup buckwheat flour
1/2 cup almond flour
1 tsp baking powder
1/2 tsp salt
1/2 tsp cinnamon
2 eggs
1/4 cup almond milk
2 tbsp coconut oil
1/2 cup Fix & Fogg Smooth peanut butter
INSTRUCTIONS
Place all dry ingredients in a medium sized bowl and stir together.
Melt coconut oil and peanut butter together in a saucepan. Remove from heat, stir in the almond milk and then eggs.
Add the wet ingredients to the dry and stir until smooth.
Cook according to the instructions for your waffle maker.
TIPS
Try these served with your favourite fruit and coconut yoghurt!