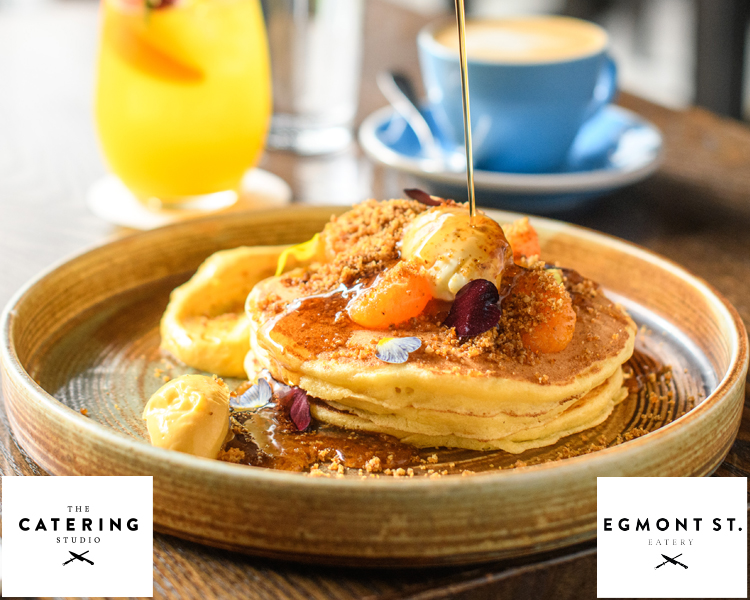 Egmont Street Eatery Ricotta Pancakes with Mandarin Curd & Ginger Mascarpone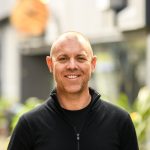 Recipe shared by Simon Pepping
for Moore Wilson's 2021 Calendar
Egmont Street Eatery
Egmont Street, Te Aro
www.egmontstreet.co.nz/
INGREDIENTS
Pancakes
1 cup ricotta cheese
1 cup all-purpose flour
½ tsp baking powder
1 ½ Tbsp granulated sugar
¼ tsp fine salt
¾ cup milk (not nonfat)
2 large eggs, separated
½ tsp vanilla paste
Ginger Mascarpone
500g Zany Zeus mascarpone
100g fresh ginger
300g sugar
400g water
Mandarin Curd
180g sugar
Rind of 1 mandarin
130g mandarin juice
60g lemon juice
6 whole eggs
6 egg yolks
200g cold butter
Pecan Brittle
100g sugar
100g roasted pecans
INSTRUCTIONS
For the pancakes mix ricotta, milk, egg yolk and vanilla paste together to a smooth paste. Whip egg whites to stiff peaks. Sift all dry ingredients together. Combine wet into dry, without mixing too much. Mix in ⅓ of egg whites with a whisk. Fold in the rest of the egg whites. Adjust consistency with a little milk if needed.
Heat a large non stick frying pan over medium low heat and grease lightly with butter or oil.
For each pancake, place 2-4 Tbsp of batter into the pan, depending on what size pancakes you want. Cook for 2 minutes or until bubbles form on the surface. Turn and cook for a further 1 to 2 minutes or until the pancakes are cooked through.
For the ginger mascarpone infuse ginger with sugar and water and bring to a boil. Simmer for 15 minutes then take off heat and leave to cool down and infuse. Once cool, strain into a clean bowl and fold 60g of the syrup into the mascarpone.
You will have excess mascarpone which will keep for a few weeks in the fridge. Use for another batch of pancakes or in another baking or dessert item. Alternatively, half the recipe.
For the mandarin curd place the mandarin zest into a bowl with the sugar and rub together with your fingertips to release the oils.
Whisk the whole eggs and egg yolks into the sugar followed by the mandarin and lemon juice, a little at a time, until fully
incorporated.
Put in a heavy-based pan over a low heat and stir continuously with a whisk or wooden spoon until it thickens, which should take about 7-8 minutes. Then add the cold butter into this mixture and whisk until it reaches a custard consistency. Strain mixture through a fine mesh sieve into a clean bowl or container and leave to cool. Place in fridge to set and thicken. Any leftovers will keep for a couple of weeks in the fridge.
For the pecan brittle add sugar and a dash of water to a saucepan. Cook over a moderate to high heat until caramel, approximately 140°C to 150°C.
Quickly add pecans to the pot, mix well, then pour onto a greased tray and allow to cool.
Break brittle into pieces and process to desired consistency in a food processor.
Assembly
Stack 3 pancakes on a plate and top with ginger mascarpone, mandarin curd and sprinkle with pecan brittle. These are delicious served with a drizzle of maple srup.
Makes 6-12 pancakes, depending on size