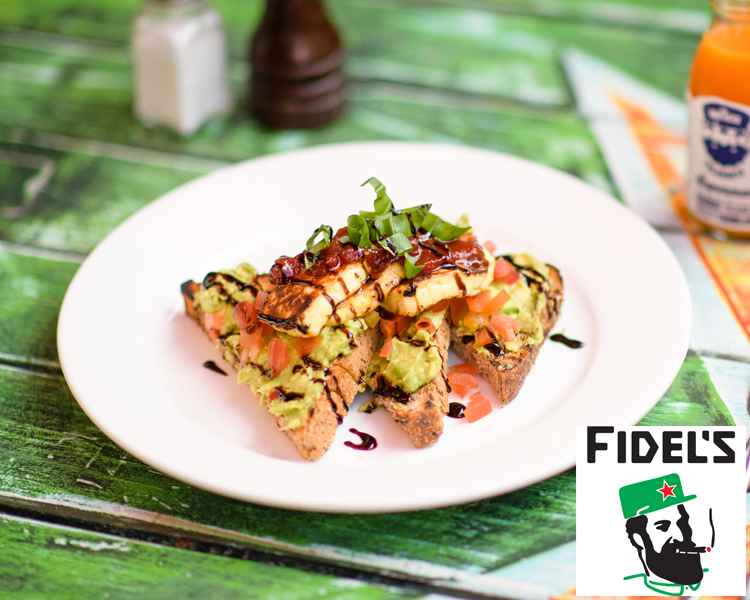 Fidel's Halloumi on Toast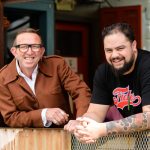 Recipe shared by Roger Young & Kaydin Hemara
for Moore Wilson's 2021 Calendar
Fidel's Cafe
Cuba Street, Te Aro
www.fidelscafe.com
INGREDIENTS
Chilli Jam
1 cup roasted sliced capsicums
x3 400g tins chopped tomatoes
2 Tbsp of chilli flakes
500g of caster sugar
Smashed avocado
2 avocadoes
1 tsp sweet chilli sauce
2 tsp lemon juice
salt and pepper to taste
Assembly Ingredients
Halloumi (we use Zany Zeus), 4 slices per person
Good quailty bread, toasted (we use Pandoro 5 Seeded Grain), 1-2 thick slices per person
2 tomatoes, diced
A few leaves fresh basil per person
Chilli jam
Balsamic reduction for garnish, optional
INSTRUCTIONS
For the chilli jam cook ingredients altogether for 2 hours in a pot on a low heat, stirring occasionally to stop the jam from catching. Transfer to a container and allow to cool before storing in the fridge.
Note: This makes more than you need. Use in other recipes that call for sweet chilli sauce such as stir-fries, baked chicken, on nachos etc. This will keep for up to a few weeks in the fridge.
To make the smashed avocado, scoop flesh into a bowl with sweet chilli sauce, lemon juice, salt and pepper. Mash with a fork until combined but mixture is still a little chunky.
To cook the halloumi heat 1 Tbsp of oil in a cast iron or heavy based frying pan over a medium heat. Add halloumi slices and fry until golden brown on each side. You may need to do this in batches to ensure you don't overcrowd the pan.
To assemble, spread each slice of toast with avocado smash, sprinkle with diced tomato, top with halloumi slices and dollop about a tablespoon of chilli jam on top. Garnish with basil leaves and balsamic reduction, if using.
Serves 4, makes 1.5L chilli jam