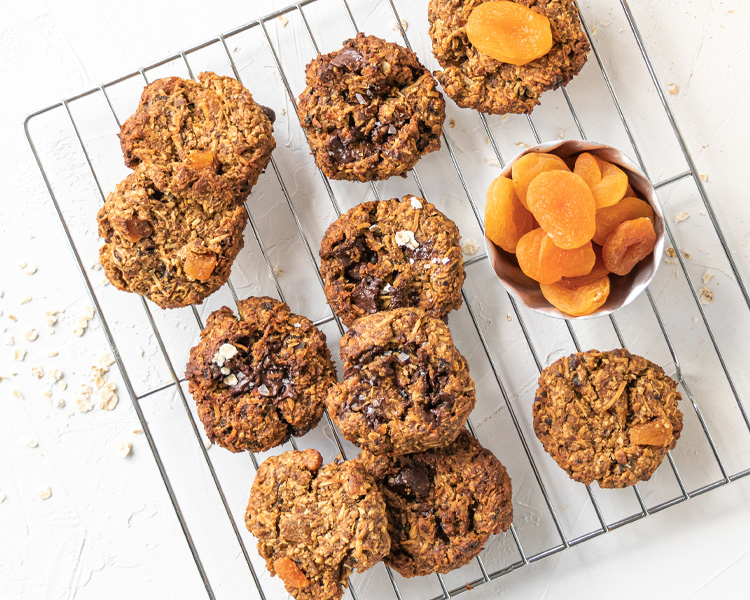 Harraway's Healthy Cookies (2 Ways)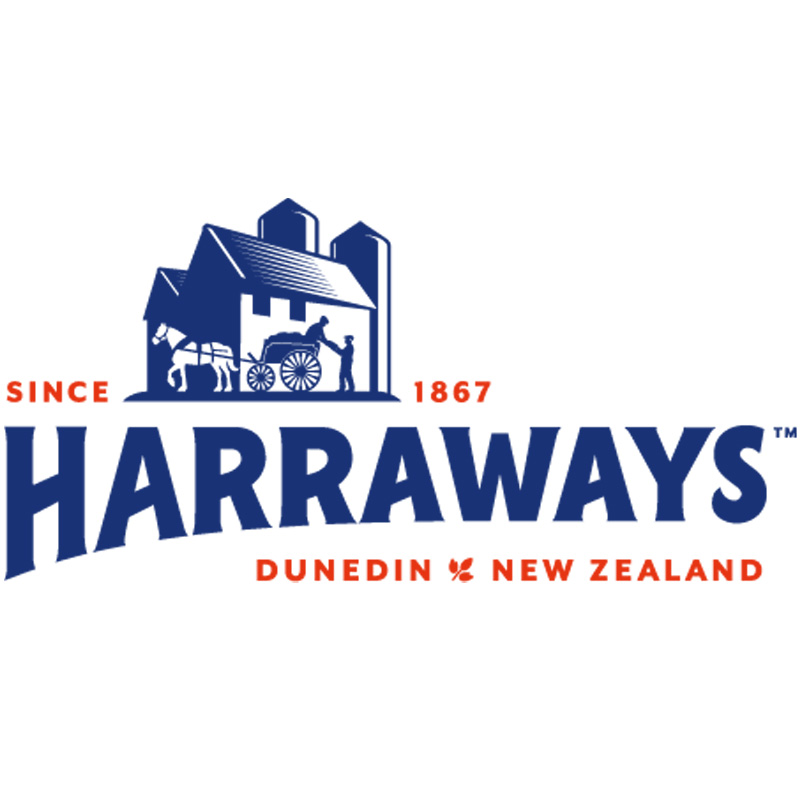 Recipe shared by Harraway's & Sons
for Moore Wilson's 2022 Calendar
Harraway's & Sons
Green Island, Dunedin
https://www.harraways.co.nz/
INGREDIENTS
2 tsp of fennel seeds
1/3 cup of ground flaxseed
1 ½ cups of rolled oats
1 cup of desiccated coconut
½ cup honey, maple syrup or agave
2 pinches of salt
2 tsp of ground cinnamon
1 cup of pitted dates
1/2 cup boiling water
2 tbsp nut butter
1/3 cup of olive oil
1 tsp vanilla extract or essence
1 tbsp Brewers yeast
Optional ingredients:
1/3 cup dark chocolate chips for chocolate chip version.
1/3 cup chopped dried apricots for fruit oat version.
INSTRUCTIONS
Preheat the oven to 180˚ Celsius.
Place fennel seeds in a fry pan and toast on medium heat for a few minutes until light golden and fragrant. Cool.
Grind ½ cup of the oats and the fennel seeds into a flour. Do this by placing them in a high speed blender or food processor.
In a bowl combine the ground flaxseed with the oat/fennel flour and the remaining rolled oats. Add the coconut, salt, cinnamon and brewers yeast and mix together.
In a food processor or blender process the dates and water untill they form a paste. Then add the nut butter, oil and vanilla and pulse.
Add the paste and the sweetener to the dry ingredients and mix with a spoon until they are well combined.
If you wish to add choc chips or dried fruit, cut them small and add them at this point.
Take 1 dessert spoon of dough and roll it into a ball. Place on a lined baking tray and press it down - repeat to form cookies that are approximately 5mm thick.
Bake the cookies for 16 mins. Take them out of the oven and leave to cool. Store cookies in an airtight container. They will keep for several weeks.