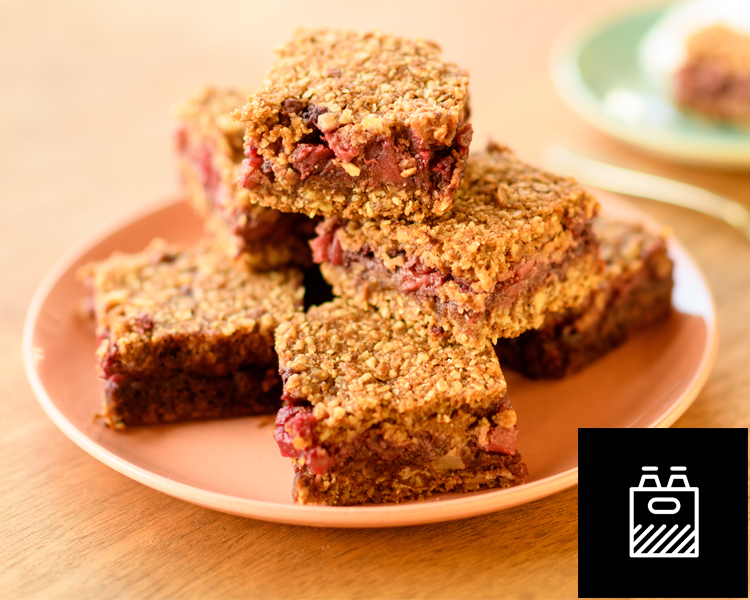 Milk Crate Vegan Crumble Breakfast Slice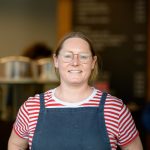 Recipe shared by Brigid O'Flaherty
for Moore Wilson's 2021 Calendar
Milk Crate
Ghuznee Street, Te Aro
Milkcrate.co.nz
INGREDIENTS
50g walnuts
50g almonds
100g oats
150g flour or GF flour
150g coconut sugar, plus a little for sprinkling on the fruit
1 Tbsp ground ginger
1 Tbsp cinnamon
Zest of 1 lemon
150g coconut oil
1 tsp real vanilla essence
Pinch of salt
600g of frozen berries or a mixture of fruit (this recipe included 300g frozen boysenberries and 300g chopped fresh green apples)
INSTRUCTIONS
Pre heat the oven to 190°C. Line the bottom of a 20cm baking dish with baking paper.
In a food processor lightly process the nuts and oats together to get an even mixture then add to all other dry ingredients.
Melt the coconut oil and add along with vanilla to the dry mixture. Mix until well combined.
Press ¾ of the mixture into the baking dish and bake for 15 minutes.
While the base is baking add the frozen berries, chopped fruit, pinch of salt and a sprinkle of coconut sugar into a pot and cook until the apple is almost soft and the berries have broken down a bit. It doesn't matter if you cook for less, it will have more texture, or if you cook for longer it will be a lot softer. Once cooked then add the zest of a lemon and pour over the baked base.
Spread over the remaining crumble and return to the oven for a further 10 minutes.
Once baked wait for the slice to fully cool before slicing into desired sized pieces and serve with coconut yoghurt.
The slice will keep for a week in a sealed container.
Makes one 20x20cm slice