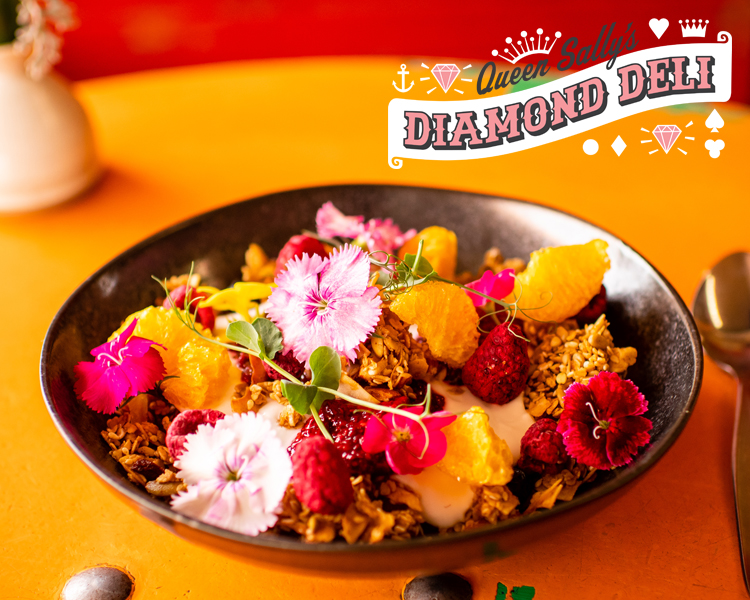 Queen Sally's Diamond Deli Vegan Granola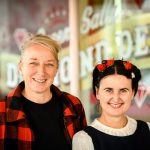 Recipe shared by Bronwyn Kelly & Katie Richardson
for Moore Wilson's 2021 Calendar
Queen Sally's Diamond Deli
Queens Drive, Lyall Bay
www.queens.co.nz/
INGREDIENTS
Granola
5 cups rolled oats
1 ½ cups almonds, roughly chopped
½ cup pumpkin seeds
½ cup sunflower seeds
2 ½ cups coconut flakes
½ cup whole buckwheat
1 tsp salt
1 tsp cinnamon
1 tsp ground ginger
150g brown rice syrup
110g coconut nectar syrup
100g coconut oil
1 Tbsp vanilla extract
½ cup dried apricots, sliced
½ cup sultanas or raisins
½ cup goji berries
½ cup dried blueberries
zest of one lemon
Raspberry Chia Jam
1 cup frozen raspberries
2 Tbsp coconut sugar
1 tsp vanilla extract
4 Tbsp chia seeds
INSTRUCTIONS
For the granola place all the dry ingredients in a bowl and mix well.
In a saucepan, gently warm the brown rice syrup, coconut nectar, coconut oil and vanilla. Once warmed and melted, add to the dry ingredients and mix well. Divide mixture onto two trays, making sure not to overcrowd the trays. Bake at 150°C for 15 minutes. Stir and rotate the trays and bake for a further 15 minutes, or until golden brown.
Remove from oven and scatter over the fruit and lemon zest. Wait until cool before breaking the granola up so that it stays in crunchy clusters.
For the raspberry chia jam place berries, coconut sugar and vanilla in a saucepan. Bring to a simmer. Remove from heat and add chia seeds. Stir and leave for the chia seeds to bloom.
Makes 1 large jar