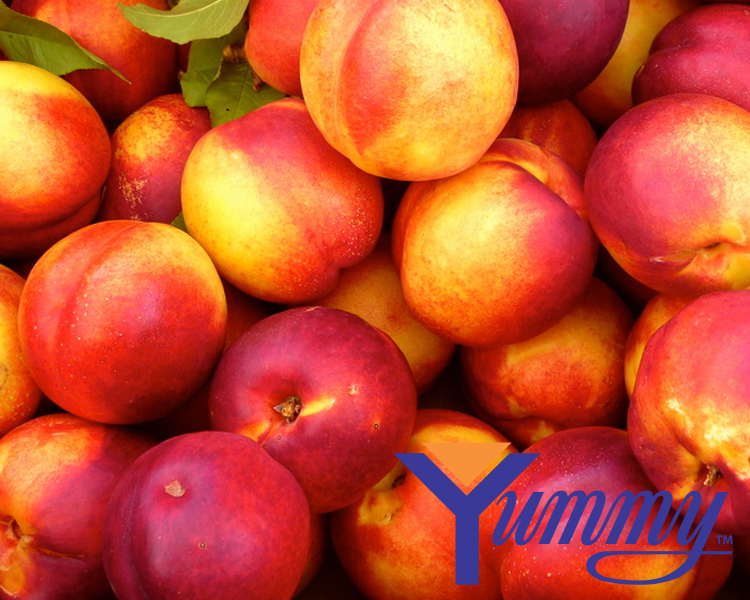 Summer Stonefruit

It wouldn't be a Kiwi summer without the juicy, sweet flavours of stonefruit!
Stonefruit, members of the prunus genus group of trees and shrubs, includes apricots, peaches, nectarines, plums and cherries.
While they've become an icon of the NZ summer, none are native to our land. Peaches originated in China, nectarines in Central Asia, apricots probably in China, while cherries are native to the Caspian-Black Sea area. Plums have both Japanese and European origins. These fruits spread across Europe along the trade routes and European colonists bought them to New Zealand.
There is no exact record of who introduced stonefruit to New Zealand, however groves of wild peaches known as 'Maori peaches' found growing alongside several North Island rivers are thought to have been originally planted by explorers or early 19th-century whalers or sealers.
PEACHES & NECTARINES
Available from December to March, peaches and nectarines come as either yellow or white flesh. In the early 2000's the move to white flesh was quite pronounced and some special New Zealand varieties were developed. More recently there has been a swing back to yellow flesh.
The difference between white and yellow flesh are the acid levels. White-fleshed peach and nectarine varieties are less acidic and therefore sweeter. Between them, peaches and nectarines represent about 45% of all the stonefruit grown in New Zealand.
The peaches and nectarines you'll find at Moore Wilson's Fresh are from The Yummy Fruit Company. The range of varieties is greater than ever, including:
Classic Nectarine New Zealand's traditional yellow flesh nectarine, full flavoured and tasty.
Hunny Yellow Nectarine A new variety - sweet, firm flesh with very low fruit acidity.
Pearl Nectarine White flesh, sweet eating and juicy.
Coconut Ice Peach Crispy white, sweet eating.
Flatto Peach A unique flat shaped peach. Deliciously sweet and juicy. Eat firm like an apple or ripe like a juicy peach. Rediscovered heirloom, grown in Central Otago and the ultimate lunchbox shaped fruit.
Flatto Gold Peach A new delicious peach added to the Flatto range. Flatto Gold is a yellow flesh, sweet eating flat peach with very low fruit acidity. It has the same small stone surrounded by juicy flesh as the Flatto White peach, but with a sweet melon-like flavour profile.
APRICOTS
Available from December to February. Apricots are New Zealand's main stonefruit crop making up 30% of the annual stonefruit total. About 60% of locally grown apricots are exported. Traditionally apricots were mainly grown in Central Otago, these days Hawkes Bay is making an increasing contribution to total production.
PLUMS
Available from January to March. The European Greengage plum has traditionally been the most popular for canning and making jam. Of the Japanese plums, which are generally earlier flowering and larger, Burbank was the most popular although. Omega is the most widely planted plum in New Zealand with Black Doris a close second.
CHERRIES
Cherries have the shortest season of all the stonefruits and are only available from December to January. Only sweet varieties of cherries are grown in New Zealand and Dawson, a large black fruit, is the most popular variety. The demand for cherries is continuing to grow - and so are exports to Asia. Marlborough used to be NZ's major cherry producer, but grape plantings have seen the amount of land devoted to cherries substantially decline. When they're available, you'll find Marlborough and Hawkes Bay cherries at Moore Wilson's Fresh.
Peaches, nectarines, apricots and plums are great for your health and here are some interesting facts:
Apricots are an excellent source of vitamin A (from beta carotene) and a natural source of vitamin C. Vitamin C helps the body form collagen—the main protein of connective tissue in bones, muscles, cartilage etc. While Apricots are delicious raw their carotenoids (the anti-oxidants that give the flesh its orange colour) become more available to the body when cooked. Beta-carotene for one, converts to vitamin A that helps to maintain eyesight.
If you want potassium there's no need to rely on bananas, two small peaches have slightly more of this essential mineral than a medium banana. Peaches are also an excellent source of vitamin C.
Red plums contain a class of compounds called anthocyanins. As well as giving fruit their appealing red colour, they are being investigated for a range of potential health benefits. Plums are an ideal fruit that fit into small hands - kids love them!
Adults only Summer Treat! Stonefuit Sangria: Chop up a selection of stonefruit into even bite-sized pieces. Put the pieces in a large pitcher. Add a dash of peach brandy or liqueur then top up the pitcher with rosé (and soda water if desired). Place in the fridge for an hour or so to let the fruit marinate. Add ice when ready to serve.