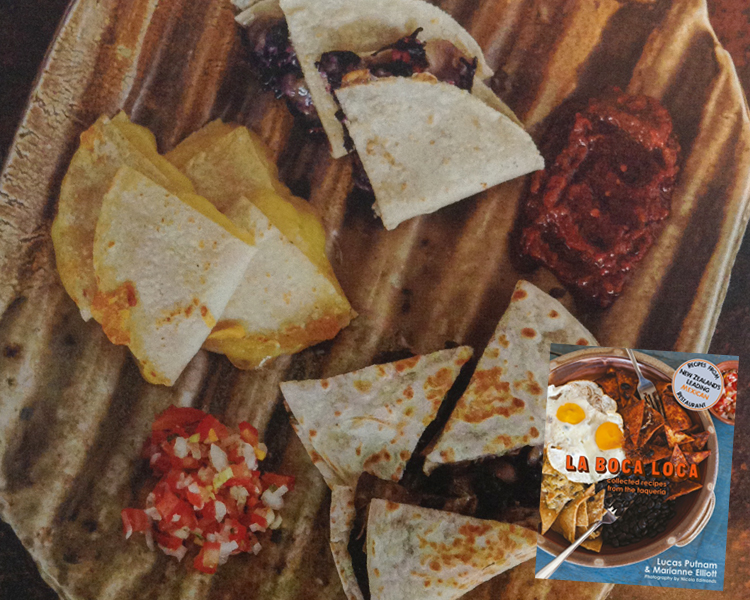 Mexican Cuisine

Mexican food and ingredients are is popular year-round at Moore Wilson's,
but especially so around the time of Dia de los Muertos (Day of the Dead).
Day of the Dead (November 1st) is a Mexican holiday celebrated throughout Mexico, in particular the Central and South regions (this is where the most colourful parties take place), and acknowledged around the world in other cultures. The holiday focuses on gatherings of family and friends to pray for and remember friends and family members who have died, and help support their spiritual journey.
If you're planning your own Day of the Dead celebrations here are some essentials to look out for instore!
La Boca Loca A range from the popular Miramar restaurant including salsa, tortillas, masa flour and handmade totopos (corn chips). Create your own taste of La Boca Loca at home with their 'Collected Recipes from the Taqueria' cookbook available instore and online.
Culley's The Auckland based hot sauce producers have recently released a new Taco 'n' Burrito Sauce - perfect to add to any Mexican dish. A great range of hot sauces and grow-your-own chilli seeds also available.
La Morena A Mexican manufacturer of quality canned chillies, salsas and beans. Over the last 40 years, La Morena has grown to be one of the top three nationally distributed brands in Mexico and a widely known premium brand in the US and further abroad. Our range includes chipotle peppers, refried beans, salsas and jalapenos. 
The Lucky Taco Chipotle, Habanero and Jalapeno sauces from Auckland's popular Mexican food truck.
Rancho Gordo Made in Napa, California, Rancho Gordo's 3 original sauces are available from Moore Wilson's Fresh: La Paloma, mild and flavorful, Rio Fuego, full of fire and thickened with toasted pumpkin seeds, and Felicidad, with chipotle chiles and fruity vinegar. Mexican Oregano also instore, similar to European Oregano, but less sweet and with a slight citrus twist. Perfect for use in sauces, salsas and with grilled meat.
Estrella Tortilla Press Fresh home made tortillas are always the best, and they are made much easier with a quality tortilla press. Our top pick is Estrella - a sturdy cast iron press imported from Mexico. Not in Wellington? Buy one online!
Mexican Beers A great range of 'Cerveza' is available year-round including Corona, Pacifico Clara, Cave Creek Chilli Beer, Negra Modelo and Cerveza Mexicali. Local brewery Garage Project also release a special limited edition Day of the Dead beer for the occasion.
Tequila & Mezcal Top and specialty brands available at everyday low prices. Check out our full selection in our Tory Street and Masterton bottle stores or shop some of our top picks  online.
Image 'Three Quesadillas' from La Boca Loca Cookbook, photography by Nicola Edmonds.