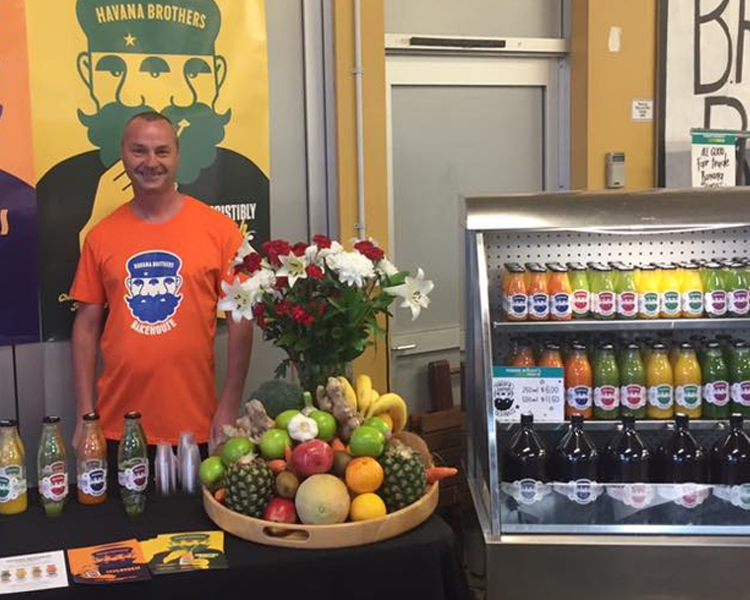 Supplier Profile: The Brothers Coldpress

The Brothers Coldpress 
Owners Roger Young and Potti Wagstaff arrived in the cold press juice business a little by accident. Their busy Fidel's café was pumping out juices using an old school centrifugal juicer but it just wasn't keeping up with demand. With no other options they decided to make batches of juice each morning using Roger's Hurom press. They couldn't believe the difference. A far superior juice that wasn't half liquid, half fluff. Just pure organic goodness.
They decided right then that 'coldpress is best' and have never looked back.
After a road trip around the west coast of America sampling juices, the boys were convinced that Wellington was ready for the good stuff.
And so The Brothers Coldpress was born.
The Coldpress Method explained
First they wash the freshest organic and locally sourced produce they can find in a mixture of filtered water and organic apple cider vinegar to remove any contaminants from its journey from the field to our fridge.  It's then chopped and pressed under 12 tonnes of hydraulic pressure to extract every last drop of juicey goodness along with all the precious nutrients that usually get lost in the process of 'juicing'.
What's the difference between cold pressed and other freshly squeezed juice?
The spinning blade of a centrifugal juicer generates heat and exposes the fruit and vegetables to lots of oxygen which damages the enzymes and makes them deteriorate faster.  By pressing the produce instead, the delicate enzymes and vitamins remain intact resulting in a nutritionally superior beverage.  Fresh juice tastes great regardless – cold pressed is just better for you.
Why does it separate?
Because they don't use any stabilisers and fruit and vegetables contain a lot of water.  The sediment is the nutrients, vitamins, minerals and a little bit of fibre and they are naturally heavier, so sink to the bottom when the juice sits for a while. Just give it a good shake before you drink it.
The Brothers Coldpress fresh juices are delivered daily to Moore Wilson's Fresh Tory St.