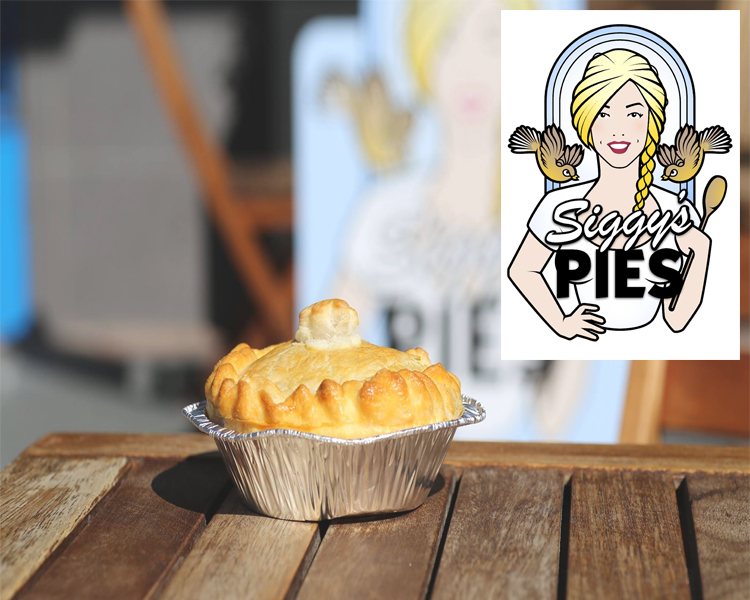 Supplier Profile: Siggy's Pies

Siggy Woolloff's pies started during her time as head chef at Plimmerton Boating Club. After she decided to put pies on the menu they gained contracts from the Plimmerton Rugby Club, and then at the Waikanae Golf Club. From there word spread and she was approached by food retailers and cafes wanting to sell her pies and in 2014 she opened her own shop making and selling pies.
Siggy never planned on becoming a pie maker nor opening up her own pie shop but now she boasts that they make the heartiest, tastiest and just downright bestest pies in the known universe...in Waikanae on the gorgeous Kāpiti Coast.
Siggy's make both meat and vegetarian pies, as well as continuously creating new a delicious flavour combinations.
Find a range of Siggy's Pies in store at Moore Wilson's.