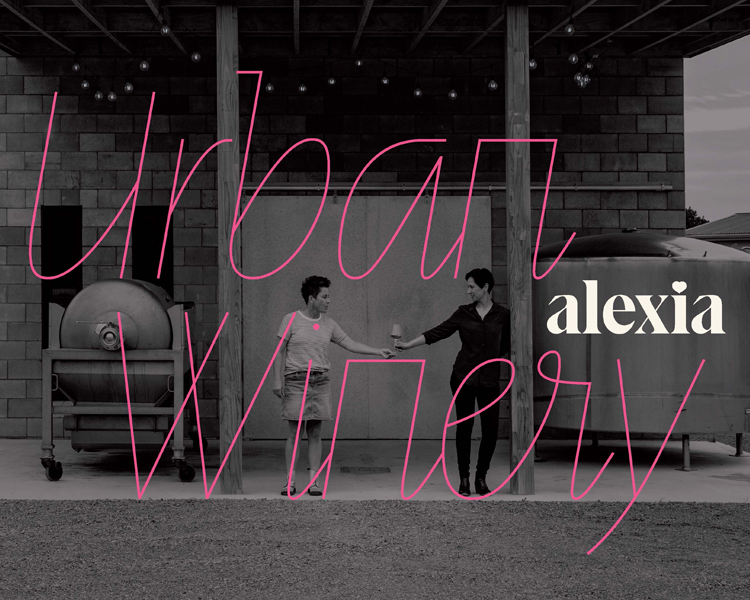 Alexia Urban Winery in Greytown is owned and operated by Jane Cooper and wife Lesley Reidy. Jane makes the wine while Lesley is the cellar hand and general winery dogsbody.
Alexia represents the strength and beauty of their family matriarchy - the quiet, understated women who established their family values and held them together.
The couple built the winery from the ground up with the goal of showcasing a range of new wines, varieties and styles in a setting that allows visitors to experience the whole winemaking process up close.
After years of making wine for others, opening a winery in their home town was an opportunity to make wines that are personal to them, while being rich in character, full of texture, and delicious to drink.
Grapes are sourced from grower partners Julie Collins and Simon Dawson's Manuka Flats vineyard in West Taratahi, north of Carterton. From there everything is done on-site at Alexia.
The winery produces two wine ranges: Alexia - which includes Rosé, Sauvignon Blanc, Chardonnay, and Pinot Noir, and Tangent by Alexia - lo-fi wines made in tiny quantities using varieties not widely grown in New Zealand - Chenin Blanc, Cabernet Franc and Gamay.
Alexia is on West Street in Greytown, tucked in behind the lawnmower shop, one street back from the Main Road and is open Fri – Sun between October – March.