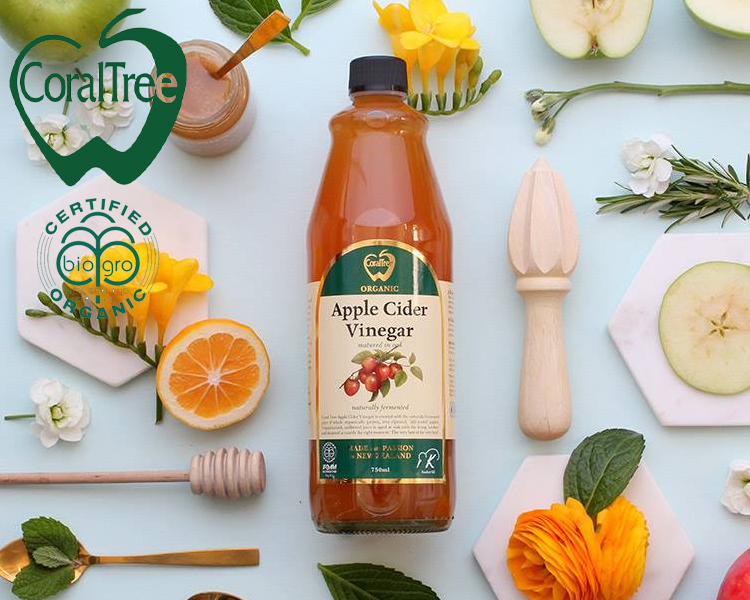 CoralTree Organics
CoralTree is a Otaki based company producing high quality organic apple cider vinegar. CoralTree Organic orchard exists to bring you quality health-giving food, produced in an ethical system.
CoralTree Organics started in the late '80s. It was one of the first commercially certified organic orchards in pip fruit production. By the mid 90's we were able to run it as a permaculture based orchard with absolutely no toxins entering the production process. By the mid 90's CoralTree Organics was a registered company, the first in NZ to be producing certified organic Apple Cider Vinegar.
CoralTree Organics is now operating out of a purpose-built processing plant that they designed in sunny Otaki on the Kapiti Coast of New Zealand.
CoralTree Apple Cider Vinegar can now be found in our Tory Street Fresh Market.