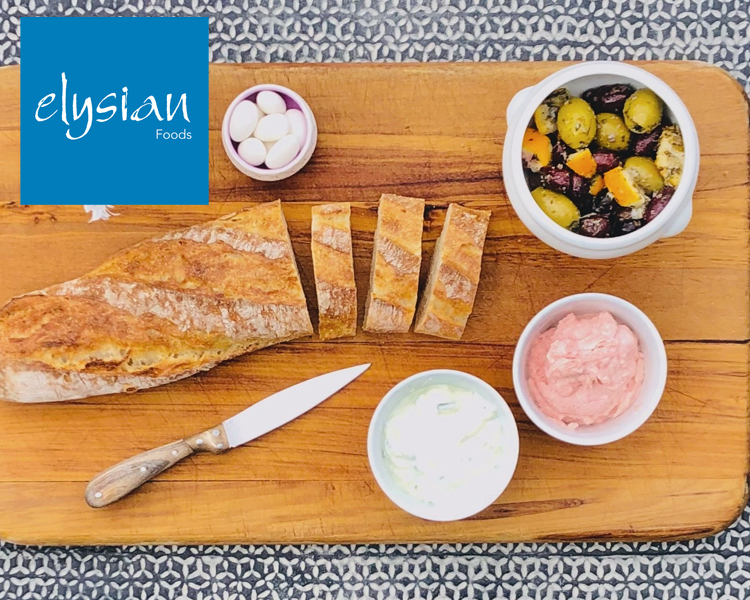 Elysian Foods
Elysian Foods is a small, family-run business based in Wellington's Miramar peninsula that produce Mediterranean delights in small, handcrafted batches and source fresh, local ingredients wherever possible!
Elysian Foods was established in 2000 by Basil and Martha Yiannoutsous, working out of their well-known Deli in Miramar. Due to the high demand for Basil's Taramasalata, he began making it in larger batches and distributing it to supermarkets and delis around the country. The Elysian range of handcrafted products now includes Taramasalata, Elaiasalata, Tzatziki and Marinated Olives.
In 2017 Basil and Martha sold the business to the new owner, Toby Green. Elysian Foods moved up the road (Park Road in Miramar, that is) into a bigger space with a brand new production kitchen and warehouse.
Here at Moore Wilson's we stock their Sugar Almonds, Chilli Marinated Olives, Mixed Marinated Olives, Pitted Green Olives, Taramasalata, Elaiasalata and Tzatziki.