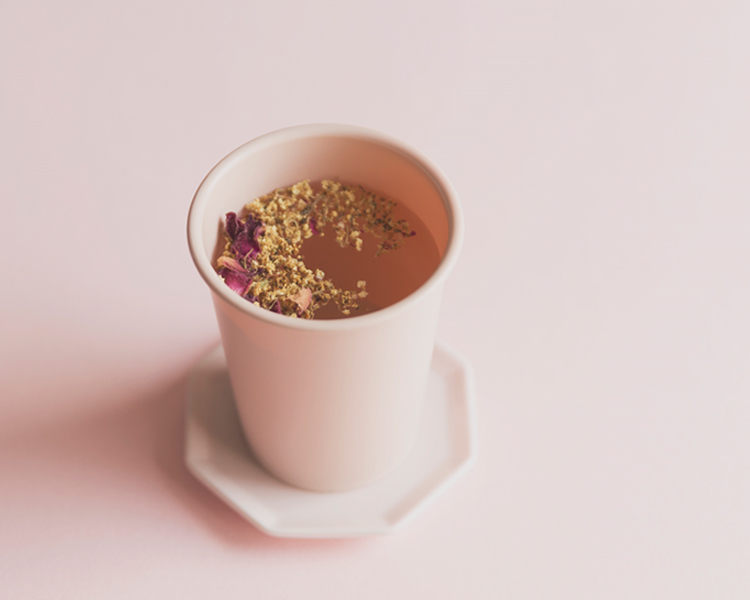 Wellington's Tea Scene

The tea craze has well and truly taken off with the classic 'gumboot tea' being replaced by teas carefully blended with fruits, flowers, herbs or spices—or all of the above!
Try something new today and brew up a big pot from one of these local tea blenders:
RITUAL TEA founder Katie Smith started drinking tea at the age of six. Out of her own teacup and saucer, the tea was sweet and only used for dunking wine biscuits. While at university, Katie's tea drinking horizon expanded and after completing a business degree, Katie couldn't get the idea of tea out of her mind. Like most start-ups, Ritual Tea Company has had a modest beginning. Katie started Ritual Tea Company while working full time. Based in Petone, Katie has spent many late nights blending, tasting and packaging. Each batch is hand-blended using single estate, hand-picked, Fairtrade and organic tea from the Idulgashinna plantation in Sri Lanka, the world's oldest organic tea plantation.
Kitchen Table: Black tea prized for its full-body and malty flavour.
Ruby Red:  Tangy hibiscus flowers paired with ruby red rosehips. A touch of strawberry gives a fruity finish.
Smell the Roses: Green tea with pink rose petals.
Shot in the Arm: The citrus flavour of lemongrass is combined with fragrant ginger and lemon.
t LEAF T produce one of NZ's largest range of teas and infusions from around the world. Owners John and Amanda Van Gorp travelled all over, visiting exotic tea gardens and creating relationships within the global tea trade to bring the world of tea to New Zealanders.
With over 5 million cups of t Leaf T brewed every year, and more than 160 teas and infusions packaged and blended in their Petone HQ, t Leaf Tremain devoted to the increasing demand for a good cuppa, and the significant value of tea moments.  A range of t Leaf T teas are available from Moore Wilson's Fresh including:
Kawakawa Fire: native New Zealand kawakawa leaf blended with lemongrass and ginger.
Earl Grey Blue Flower: classic bergamot tea decorated with cornflower blossoms.
Chai: A spicy black tea with the tastes of cinnamon, cardamom, cloves, ginger and a hint of pepper.
Japanese Matcha Powder: produced by grinding tea leaves into powder. It can be used as a tea and is also popular in baking and homemade ice cream.
LIBERTINE BLENDS teas are edgy, organic, and blended with love in small batches in Berhampore.
The blends are created from native and traditional herbs, and sold at Moore Wilson's Fresh pre-bagged in compostable tea filters for fuss-free infusing.
Kapow: a bold, warming blend of kawakawa, lemongrass, cardamon and chilli.
Rock Ohm: a grounding and cooling blend of manuka, mint, lemon balm and rosemary.
Runaway Rose: a delicate and soothing blend of elderflower, rose, lavender and vanilla (pictured above).
RECIPE: Libertine Blends Runaway Rose Iced Tea
Iced tea is a great way to add nourishing herbs to your diet and keep hydrated during hot summer days. It's simple to make, with lots of scope for creative flourishes.
First the ice - to make the day before: Scan your garden or fridge for all types of garnish - herbs, edible flowers, lemons, overripe berries. Slice fruit and lemons, portion flowers and herbs into a muffin tray, this will allow for large ice chunks. The next step is to add just boiled water. Yes, this means you'll need to wait for the tray to cool right down before popping in the freezer, but it will draw more flavour from the herbs, fruits and flowers.
To prepare the tea: Infuse the tea at double strength, so there's a lot of flavour to pass on once it's diluted by ice. Infuse Runway Rose between 30 mins and an hour.
To serve: Add the garnishes to the glasses, ice to the jug, and pour over your strong tea. If you fancy spicing things up, add a splash of gin and you're ready to sip and watch the sunset.