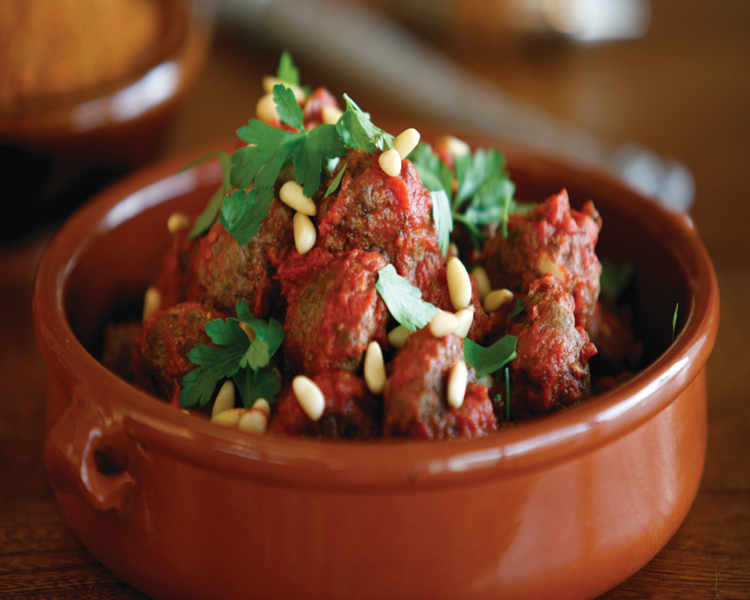 Alexandra's Moroccan Meatballs

Serves 4.
INGREDIENTS
2 Tbsp olive oil
1 onion, finely chopped
1 clove garlic, crushed
2 Tbsp Alexandra's Baharat Spice Mix
500g beef mince
¼ cup pine nuts
1 egg
2 Tbsp coriander, finely chopped
2½ cups passata (pasta sauce)
INSTRUCTIONS
Heat oil in a frying pan and sauté onion, garlic and Baharat Spice Mix until tender. Remove from heat.
Combine onion mixture with mince, pinenuts, egg and coriander and mix well.
Form into walnut sized balls and place on a tray.
Heat more oil in the frying pan over a medium-high heat and cook meatballs until golden brown and almost cooked through.
Pour the pasta sauce into the pan, adding a little water if it is too thick, and simmer for about 4-5 minutes or until mince is cooked.
Serve with couscous, rice or pasta.
TIPS
Enjoy with a juicy Spanish Garnacha