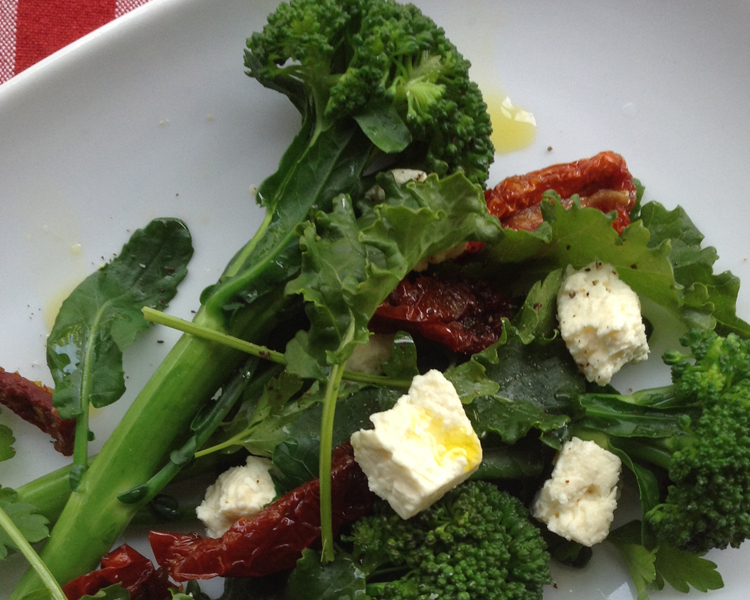 The Fresh Grower Sweet Stem Broccolini & Kale Salad

Serves 4.
INGREDIENTS
2 bags of The Fresh Grower Slender Stem Broccolini
1 bag of The Fresh Grower Green Curly Kale Salad
Handful Italian Parsley
¼ cup Sundried Tomatoes, chopped
3 Tbsp white wine vinegar
6 Tbsp extra virgin olive oil
¼ cup feta
salt and pepper
INSTRUCTIONS
Cook Broccolini in salted boiling water till just cooked.
Plunge into ice cold water to stop the cooking.
In a large bowl, place the kale, chopped Italian parsley and chopped sundried tomatoes.
Drain the broccolini and add to the kale with the crumbled feta.
Add the vinegar, olive oil and season to taste. Mix lightly and serve.
TIPS
A great accompaniment to roasted chicken, glazed ham or any BBQ meat.
Enjoy with a crisp NZ Sauvignon Blanc