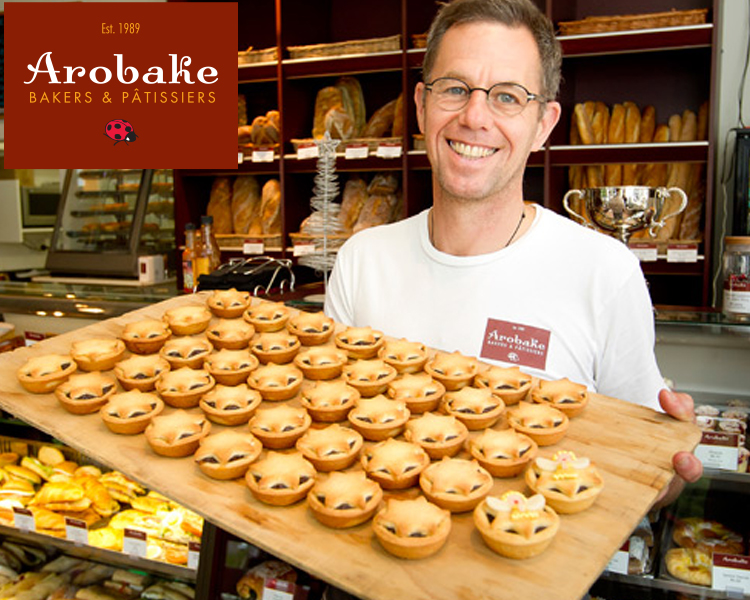 Arobake

Arobake was established in October 1989 by Max Fuhrer as a small bakery in Wellington's iconic Aro Valley.
The son of a Swiss cheese maker, Kiwi-born Max has ample quantities of the attributes the Swiss are famous for - honesty, accuracy, precision and quality. He served his bakery apprenticeship in Wellington under the late Barend de Bes and, on becoming a fully-fledged baker, took himself off to Lucerne and Zurich in Switzerland to hone his skills for the next three years.
Arobake has been baking since 1989 and are well known in Wellington for their quality product range which includes authentic traditional European breads, cakes, patisserie and a packaged biscuit range. At Easter you'll find their Hot Cross Buns at Moore Wilson's and they produce a mean Christmas Mince Pie during the festive season.
It's not only their customers who think Arobake's products are tops, they've also won a number of awards over the years including.
If you're in Aro Valley be sure to visit their shop for café style food and fresh baked goodies. Arobake delivers a range of breads, cakes and patisserie fresh daily to Moore Wilson's Fresh Tory Street and Porirua.
Find out more about Arobake here.