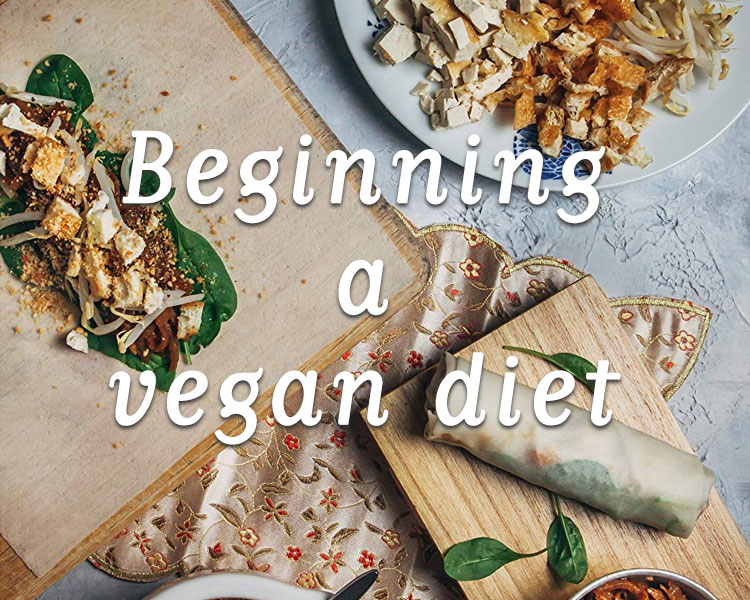 Beginning a Vegan Diet

Whether you are looking to start a vegan diet, or start enjoying more plant-based food, you can be sure to find a lot of vegan and dairy substitutes at Moore Wilson's.
Vegan Dairy Substitutes:
Replacing dairy products in your recipes is easy. A plethora of plant-based non-dairy milks are available, such as soy, oat, almond and rice. If you need a non-dairy milk to curdle in a baking recipe, go with soy. If you need the most neutral flavour possible, such as when making a sauce, unsweetened almond milk is a good choice. And don't overlook plant-based cheeses: there are some wonderful options out there, particularly those made from nuts.
As dairy products usually provide a significant amount of calcium to the diet, it is a good idea to choose a non-dairy milk fortified with calcium, which is advertised on the label and included in the nutritional information panel.
Commercial Vegan Cheeses:
Usually made from soy protein and/or coconut oil, with the addition of colours and flavours. Available in many different varieties, such as cheddar and gouda. Uses: Use to make vegan cheese sauces, in sandwiches, and on pizza and pasta dishes.
Nut Cheeses:
Nut cheeses are generally soft cheeses made by blending nuts with water, and adding a non-dairy probiotic to ferment the cheese. Uses: Spread on sandwiches and bagels, stir through pasta, and add to cooked dishes such as lasagne.
Nut Milk:
Made by blending soaked nuts (such as almonds, hazelnuts or cashews) with water and straining through muslin to remove the pulp. The flavour and nutrition varies depending on the nut used. Uses: Drinking, cooking and baking.
Oat Milk:
Made by blending oats and water: it has a slightly sweet and nutty flavour.
Uses: Drinking, cooking and baking.
Rice Milk:
Made by blending brown rice with water: it is a thin milk with a sweet nutty flavour. Uses: Drinking and cooking.
Soy Milk:
Made from whole soy beans or soy protein that is blended with water, and usually sweetened with added sugar. It has a slightly sweet and beany flavour. Uses: Drinking, cooking and baking. Curdles when acid is added.
Vegan Baking Substitutes:
Replace Egg With:
Chia or Flax Seeds Ground
1 egg = 1 Tbsp flax meal plus 3 Tbsp warm water.
Whisk together flax meal and warm water, and let it stand 15 minutes before using.
Banana
1 egg = 1 medium, ripe mashed banana.
Use in chewy recipes, such as cookies.
Apple Sauce
1 egg = 4 Tbsp apple sauce.
Use in quick breads and cakes, for reduced fat baking.
Replace Egg Whites With:
Agar Flakes
1 egg white = 1 Tbsp agar flakes plus 1 Tbsp water.
Whisk together agar flakes and water, refrigerate for 5 minutes, and use immediately.
Aquafaba (Chickpea Brine)
1 egg white = 2 Tbsp Aquafaba.
Add to baked goods, or whipped to make chocolate mousse, pavlova or meringue.
Replace Butter With:
Plant-based Butter
Use same amount as butter.
Use the same as butter. Do not attempt to brown in a
recipe that calls for browned butter.
Non-hydrogenated Shortening
115g butter = 6 Tbsp  shortening plus 1 Tbsp water.
Use sparingly. Provides structure to recipes where butter is creamed with sugar, as well as frosting recipes.
Coconut Oil
225g butter = 240ml coconut oil plus 1 Tbsp water.
Coconut oil is soft-solid at room temperature and firm solid when chilled. Use solid to cream with sugar.
Grapeseed, Olive Oil
225g butter = 6 Tbsp oil.
Use in cake, cookie and quick bread recipes.
Replace Light Cream, Evaporated Milk & Double Cream With:
Drinking coconut milk, canned coconut milk and full fat coconut milk or cream.
The same volume.
Shake cans well to combine before use. If substituting double cream, refrigerate coconut milk or cream overnight . Remove thick, solid 'cream' at the top of the can, and use as a substitute.
Replace Honey With:
Agave, Nectar, Maple syrup, Rice Malt Syrup.
The same volume.
Substitute in any recipe.
Replace Gelatin With:
Agar
The same volume.
Agar needs to be heated to dissolve properly, and will set in about an hour at room temperature. Use to create firm jelly.
Find everything you need to start a vegan diet or alternatives suited for plant-based dishes at Moore Wilson's.
Need more inspiration?
Check out our new range of vegan cookbooks online:
Jackfruit & Blue Ginger