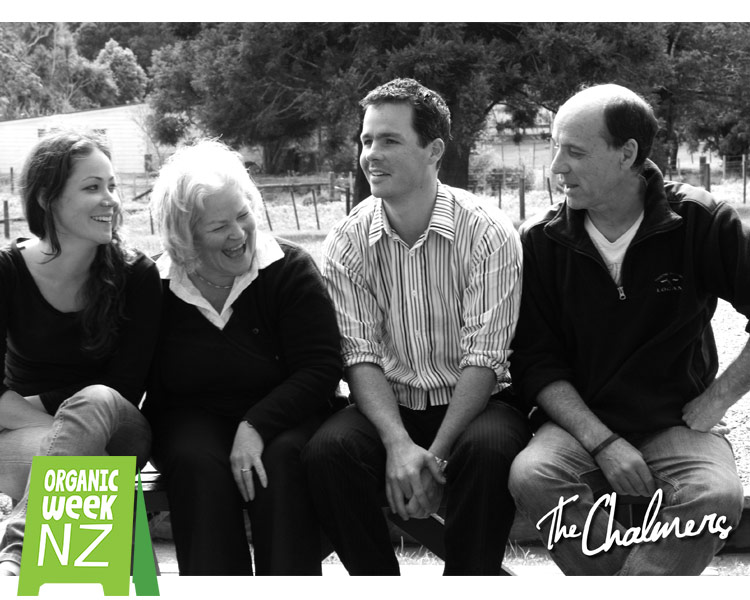 Chalmers Organics

The Chalmers family manufacture organic plant based products under two brands – Tonzu and Zenzo. Chalmers Organics Ltd are New Zealand's only certified organic tofu manufacturer and have been manufacturing organic wholefood products for three generations. They were also the first Auckland employer to endorse the Living Wage campaign.
The Chalmers story began in the 1970s after the illness of a young family member (now an owner of Chalmers Organics) lead the family to investigate alternative nutritional methods and develop a passion for healthy lifestyles and organic sustainable food sources.
Chalmers Organics specialise in the manufacture of traditional and sustainable 100% certified organic food products that are both good for you, and good for the environment you live in. Their products contain no preservatives or artificial additives of any kind.
As a business, their number one guiding principal is that people and the environment are prioritised ahead of profits. This means they only manufacture food products where the integrity of their nutritional value can be maintained throughout the manufacturing process, and the manufacturing process has minimal or no negative impact on our environment.
The Chalmers believe organic food is more sustainable economically, environmentally and personally for all people across all walks of life. In New Zealand products can be labelled as 'organic' without having to prove this claim through certification. Buying Tonzu products with the BioGro certification gives you as a consumer an independent validation that a product is truly organic. You don't have to read the fine print, the stamp says it all.
Tonzu and Zenzo products available from Moore Wilson's:
Tonzu Organic Tofu
An organic protein source that is very versatile and great value for money. Blend into smoothies or scramble on toast for breakfast. Add to vegetable curries and salads for lunch. Cook up in soups or casseroles, stir-frys and lasagnes for dinner, and make popular desserts like cheesecake, custard or whipped cream!
Tonzu Organic Tempeh
Tempeh (pronounced TEM-pay) originally came from Indonesia where it was an ancient delicacy, and remains a time-honoured favourite today. Tonzu Tempeh is traditionally made by tenderly cooking whole organic soya beans, and adding a rhyzopus culture to them. This culture grows through the beans, binding them together to form a dense, tasty Tempeh. Slice into thin strips and fry in vegetable oil with a sprinkling with organic tamari.
Tonzu Organic Vegetarian Sausages
A tasty, healthy alternative to meat sausages - whether you are a vegetarian, or simply looking for ways to reduce your weekly meat consumption. A labour of love – the Chalmers family spent two years searching for the right organic ingredients, bringing these together in a recipe that serves you the best textured and flavoured sausage, without compromising nutritional integrity.
Zenzo are a new range of plant-based, dairy free products launched by the Chalmers family.
Zenzo Coconut Yoghurt
100% true certified vegan culture, contains ONLY coconut and culture – nothing else. Naturally dairy free, no added sugar, cholesterol free, trans fat free, additive free.
Zenzo Vegan Aioli, Mayo and Sourcream
All seriously tasty these products are suitable for vegans and the dairy-intolerant – egg free, soy free, nut free, GMO free, and gluten free.
Zenzo Dairy Free Vegan Cheddar
100% dairy free, no added sugar, lactose free, soy free, vegan, gluten free, and nut free. Enjoy as you would conventional cheddar cheese - slice or grate, melt and enjoy!